Discover more from Read More Books
Book reviews, author interviews, bookish news and lists, and more — delivered every Tuesday and Friday morning.
Over 7,000 subscribers
What I'm Reading (No. 21): a novel of North Korea + a crazy conspiracy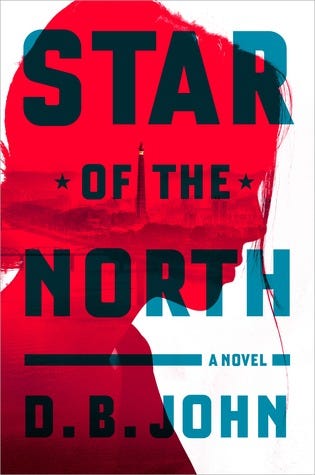 Inspired by the author's own visit to North Korea, this new thriller by D. B. John is of a higher quality than what I'd normally expect from the genre. And while the plot points are sometimes a little outlandish (though still plenty entertaining), the background material is grounded in a number of hard realities about the authoritarian regime.

In the late '90s, a Korean-American teen is kidnapped from the beaches of South Korea. You can probably guess who did it. (These random kidnappings actually happened, by the way.) Twelve years later, that teen's twin sister — who is brilliant and eventually recruited by the CIA — is still looking for her, holding out hope that she's alive. Woven into that are the stories of two North Koreans — an older woman in a remote village and a Party man (meaning someone within the Kim hierarchy) in Pyongyang.

Of course these stories collide, and I was legitimately on my toes the whole time. There was no guessing what was going to come next. Beyond that, I learned a lot about what North Korea is really like, and John even includes a short addendum at the end detailing the realities behind his writing. It was gripping and fascinating at the same time, and I'm curious to read one of the numerous defector memoirs out there (including one I have in my Kindle library already, A River in Darkness).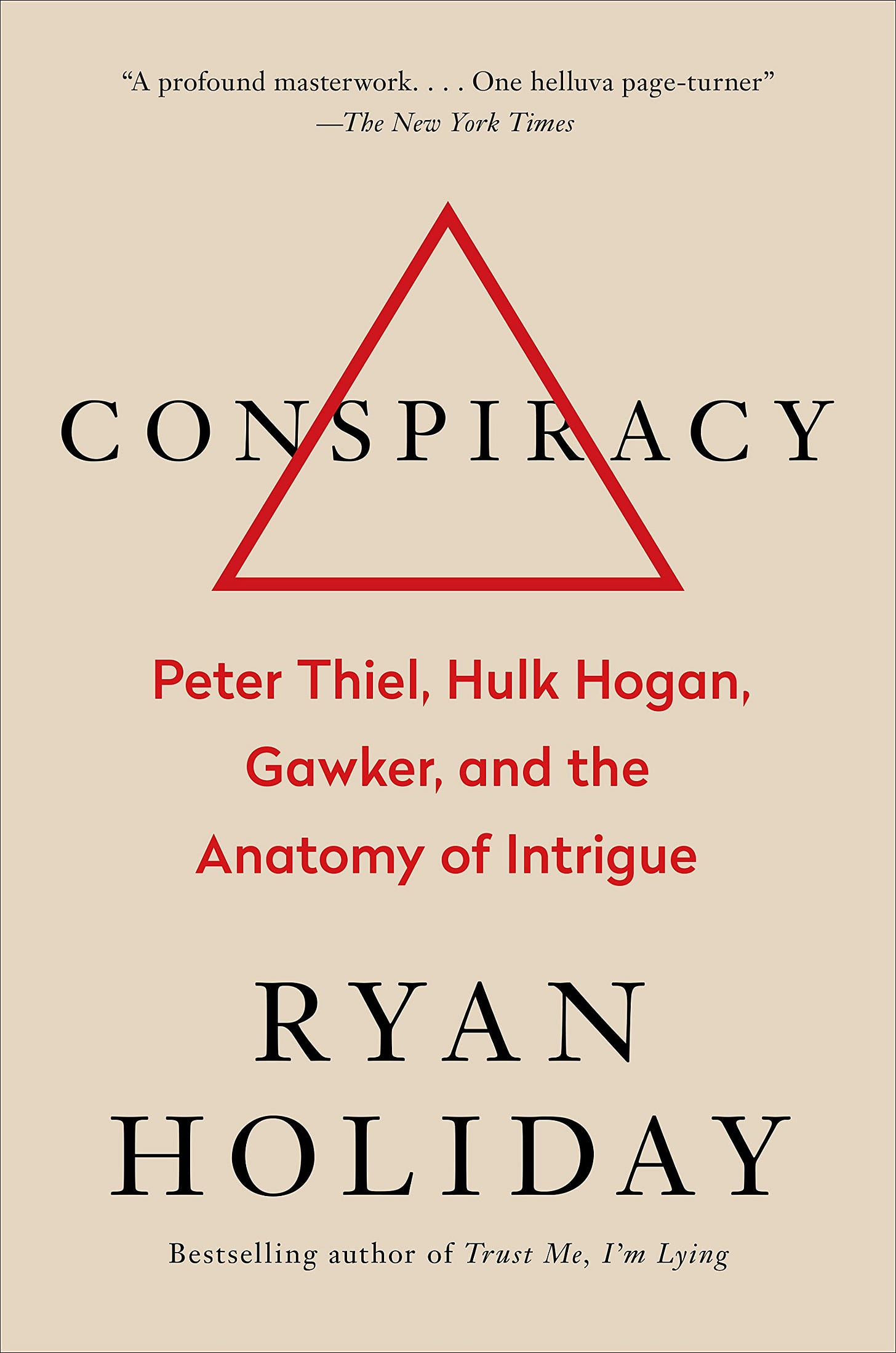 In the world of gossip and media and gossip media, few stories have been as intriguing, and frankly shocking, as Peter Thiel secretly funding Hulk Hogan's lawsuit against the now-defunct Gawker.com. Ryan Holiday, well-known Stoic writer/philosopher, wrote the full story in this new book.

The backstory for those who aren't familiar:
About a decade ago, Gawker was a gossip-type blog made (in)famous for exposing the dirt and secrets of celebs. They were earning tens of millions a year in revenue.

In 2007, Gawker outed billionaire investor and entrepreneur Peter Thiel as gay. Thiel co-founded PayPal, was an early investor in Facebook, and plenty more. Understandably, Thiel was pissed. While not that long ago, the world was actually very different in 2007.

Thiel was told there was nothing he could do. He thinks, "Says who?" Thus begins a years-long process of searching for the right way to take down Gawker.

He hires some people, and decides the way to go is to pinpoint a credible lawsuit against Gawker and fully back it; with a website of such ill repute, they must've broken some laws along the way.

Enter Hulk Hogan. Gawker had published a Hogan sex tape which every other media outlet stayed away from because Hogan wasn't aware of being filmed and didn't want it released.

Hogan is convinced by Thiel's people to pursue a case against Gawker, and against all odds, is awarded a monstrous 9-figure verdict by a local jury.

Gawker declares bankruptcy and shuts down.

In the midst of this, nobody, including Hogan himself, had any idea that Thiel was behind it all.
Of course, Thiel is later revealed. That part of the story, along with the details of what I left out up above, are for you to find out in the book. And since it's Ryan Holiday, interspersed in all of this are musings on the nature of conspiracies, the strategy of privacy and secrecy, and how to get shit done.

All of his books are good, and I read The Daily Stoic more mornings than not. He also appeared on the Art of Manliness podcast yesterday talking about this book.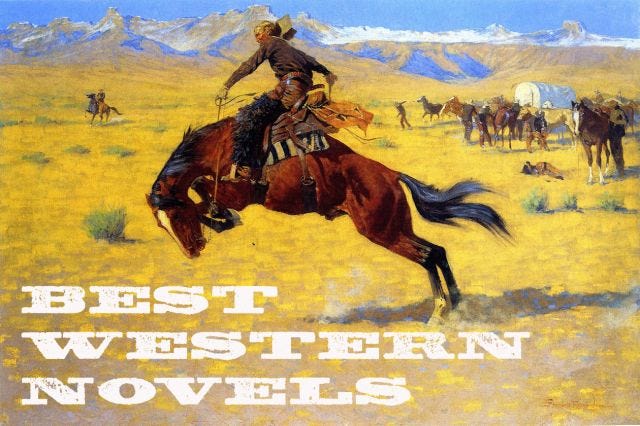 My year-long project which set out to find the best Western novels of all-time has finally concluded, and my list is live on the Art of Manliness. Check it out here. I read dozens of books and narrowed it down to 21. I gave each author only a single title, as I feel that's a better way to really survey a genre than to give a single author multiple spots (though I do mention multiple books for certain authors I especially enjoyed).

Rather than list everything out here, click the link and go read the article on AoM. In the piece, the books are arranged chronologically. If you asked me my top 5 favorite, though, they would be:
We covered a lot of ground here this week, so I'll leave it at that! Let me know what you're reading; I always enjoy hearing.

-Jeremy