Discover more from Read More Books
Book reviews, author interviews, bookish news and lists, and more — delivered every Tuesday and Friday morning.
Over 7,000 subscribers
What I'm Reading (No. 29): memoirs by young women from over 100 years ago
The authors of both of these books have multiple biographies about them. Part of what they're well known for, though, is their own writing. So before diving into full-scale accounts of their life, I figured it would be good to do some primary source reading. The following two books are very short, and either free or very cheap on Kindle. Do yourself a favor and pick 'em up!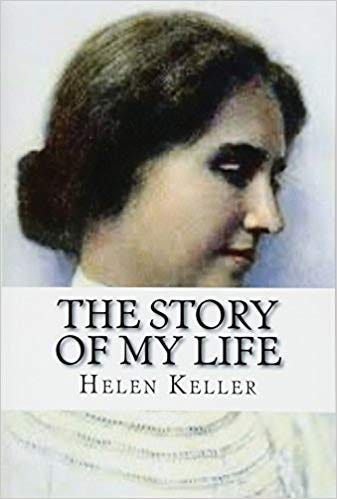 It was no secret in her own time that Helen Keller was a remarkable, brilliant woman. She counted the likes of Mark Twain, Alexander Graham Bell, and later, Eleanor Roosevelt, as close friends.
Most people know that she was blind and deaf, and yet overcame extraordinary odds (compounded by being a woman) to become a successful college student — in fact becoming the first blind and deaf person to earn a degree — and later became an advocate for women's suffrage, labor rights, and much more.
While she was a prolific writer, the slim autobiography she penned as a 22-year-old student in 1903 — The Story of My Life — is the most famed, and details how her mind was opened to education by her teacher, Anne Sullivan, at around age 7. Before that, she had pretty much consigned herself to a sad, hopeless existence. After, though, the reading bug fully gripped her (with the help of Alexander Graham Bell), and this book captures that journey and all her thought processes therein.
Keller surprised me with not only her superb, readable writing, but also her wit and dry humor. Of being a baby, she writes: "The beginning of my life was simple and much like every other little life. I came, I saw, I conquered, as the first baby in the family always does." And upon first meeting Ms. Sullivan: "After my teacher, Miss Sullivan, came to me, I sought an early opportunity to lock her in her room."
Over the course of only about 70 pages, Keller writes on the joys of literature, education, deep thinking, communicating with other people in her own language (sign language), and much more. Her ideas and thoughts could just as well appear in self-help books about motivation and stoic fortitude, but her humor and superior writing make it far better than your usual self-help fare. I'd share more tidbits here, but it's such a short read that there's no reason for you to not take it in yourself.
A really wonderful, easy book that only whets the appetite to learning more about Helen. It's easy to see how she captivated so many people both in her own time and now.

Note: this book, because of its brevity, also usually comes published with a ton of letters and other random writings. So when you buy the 300-page Kindle version for 99 cents, know that the autobiography is only about 75 pages of it. I was a little thrown off by this at first.

Nellie Bly was not a name I recognized upon seeing it in a list of biographies about women. I did some research, and became utterly fascinated by the young journalist's story. She first became famous in 1887 for being voluntarily and secretly admitted to an insane asylum for 10 days for an undercover story (assigned to her by Joseph Pulitzer's NYC newspaper). She later embarked on a round-the-world journey in an attempt to turn Jules Verne's novel (Around the World in Eighty Days, 1873) into reality. She became a new kind of investigative journalist.

Before digging into a biography though, I wanted to check out both Ten Days in a Mad-House and Around the World in Seventy-Two Days. They're each only about 100 pages, and even though written in the 1880s, are incredibly readable.

I started with Ten Days in a Mad-House. I don't know a ton yet about the genesis of the story or idea, but as a 22-year-old woman she voluntarily decided to masquerade as an insane woman, get committed to an asylum, and report on her findings about the conditions inside. When she asked her editor "How will you get me out?" he replied "I do not know." And yet Bly did it anyway.

She went to a boarding house, and simply didn't go to sleep when she was supposed to, saying that she thought everyone else was crazy. A little kooky, sure, but grounds for insanity? Apparently so. It didn't take much for her to gain entrance into the asylum, and the conditions there were absolutely wretched. Horrid food, ice cold baths, poor treatment by nurses — the works.

When she was released (an interesting piece of the story on its own), her reporting caused a sensation, and real change was affected by increased budgets and stricter standards for being sent to an asylum.

A short but remarkable tale written by an incredibly courageous young woman. I can't wait to read Around the World, as well as a biography, of which there are a few options for me.

What are you all reading this week? I'd love to hear.

-Jeremy