Discover more from Read More Books
Book reviews, author interviews, bookish news and lists, and more — delivered every Tuesday and Friday morning.
Over 7,000 subscribers
What I'm Reading (No. 35): be a happier parent + Fred Rogers
I finished a slew of business/productivity books this week, but I'll cover those en masse in a few weeks. This week, I instead want to highlight a couple new releases that I enjoyed. Let's do it.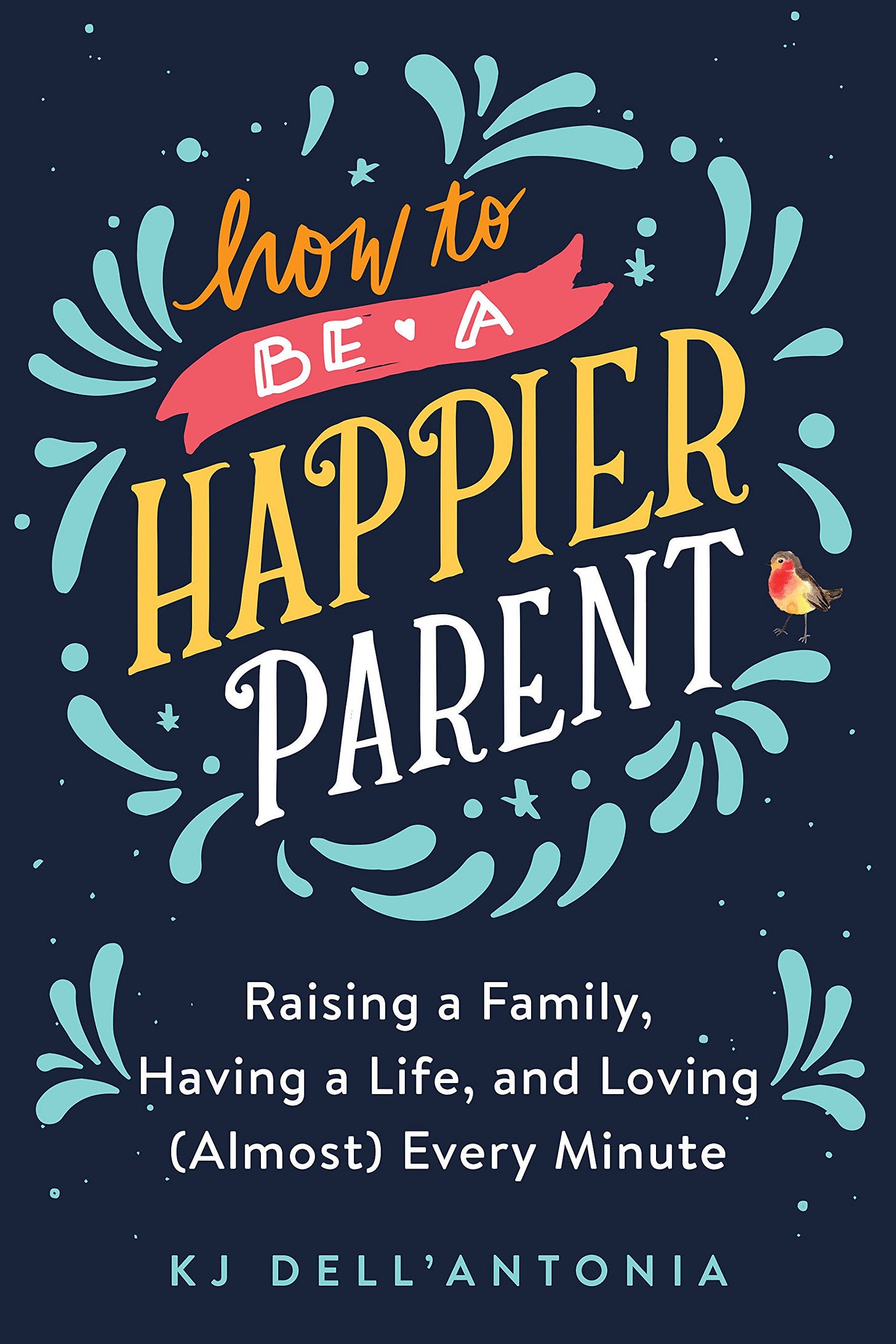 Published: 2018
Pages: 320

I don't normally enjoy parenting books. I find that they fall into two camps: one side offers judgement-laden advice. But really, kids are too unique to be doing too much prescribing. Sure, you can make generalities, but many advice-type parenting books work in specifics instead.

Or, on the other end, they just make memoir-esque observations about parenting being hard and messy but worth it and beautiful. That stuff goes right over my head. Most parents have realized that dichotomy of raising small humans.

KJ Dell'Antonia's new book, How to Be a Happier Parent, struck the perfect middle ground between the two branches of parenting books. It was a honestly a breath of fresh air for me within the genre.

Each chapter focuses on a problem area for parents: morning routines, homework, sibling relationships, disciplines, etc. She offers readers research on the topics, but also, more importantly, a variety of opinions and tactics from real-life parents. KJ continually offers multiple viewpoints, and stands by the mantra you do you. Find what works — whatever leads to relative calm and happiness for your family — and go with it.

Beyond the practical ideas (key word there, rather than, say, platitudes), I also really appreciated the overarching approach of soaking up the good. When you're a parent, especially to young children, the months and years can drift by in a haze of cleaning, shuttling, feeding, etc. KJ really stresses taking time to soak in the moments you won't get back, even if they only last for a few fleeting minutes.

Definitely recommended for any parents with kids still in the house.


Published: 2018
Pages: 416
This review is slightly abbreviated for this newsletter. Read the whole thing here.
Fred Rogers — the kindness extraordinaire for all time — is having quite a cultural moment right now. The acclaimed documentary Won't You Be My Neighbor was released a few months ago, The Good Neighbor — the first full-scale biography of the man — was released last week, and Rogers' message of kindness is striking a chord in much of the cultural psyche right now.

But how did it all get started? How did Mr. Rogers become Mr. Rogers? These are questions that hadn't really been answered in book form prior to first-time biographer Maxwell King taking up that mantle.
To the book itself: it started off super interesting. Rogers' childhood was posh, to say the least. But he was also nerdy, chubby, lonely, somewhat frail, etc. Basically all the things that will scar a childhood. And ultimately, that spurred Rogers to creating healthy, safe entertainment for young children.
Somewhat unexpectedly, the second half of the book wasn't as compelling to me. Don't get me wrong, Rogers' message of "kindness," full stop, is of course inspiring. And he lived that message to a tee, as authentically as any human possibly could. Who he was on TV was who he was off-screen. That said, "kindness" was also his singular attribute. (There's some hyperbole there, but you get my drift.) He had a successful TV show for 30 years, with very few, very short detours. There just wasn't much of interest there.
More complex figures make for more interesting reading. To me, at least. Again, the message is inspiring, but it's such a simple message, and the man lived it so fully, that the book itself sputtered along once Mr. Rogers' Neighborhood was off and running.
As a first-time biographer, King also makes a few mistakes that more seasoned writers probably wouldn't. Primarily, he repeats facts and attributes. He'd describe something or someone, deep into the book, in a way that had already been well-established. It's a minor quibble, but a quibble nonetheless.
All that said, The Good Neighbor is still a book I'd recommend to people with an interest in Fred Rogers' life and work. He was an enormously creative and driven guy, and more than anything else to me, is an example of how to live an authentic life — one that truly aligns with what you claim your values to be.

That's it for me this week. What have you been reading and enjoying? I love your recommendations.

-Jeremy