Discover more from Read More Books
Book reviews, author interviews, bookish news and lists, and more — delivered every Tuesday and Friday morning.
Over 7,000 subscribers
What I'm Reading (No. 41): Frederick Douglass + scary favorites
With Halloween next week, figured I'd give ya the rundown on my 5 favorite fright-inducing books. I also finished a huge new Frederick Douglass bio a while back, which was excellent. Let's do it.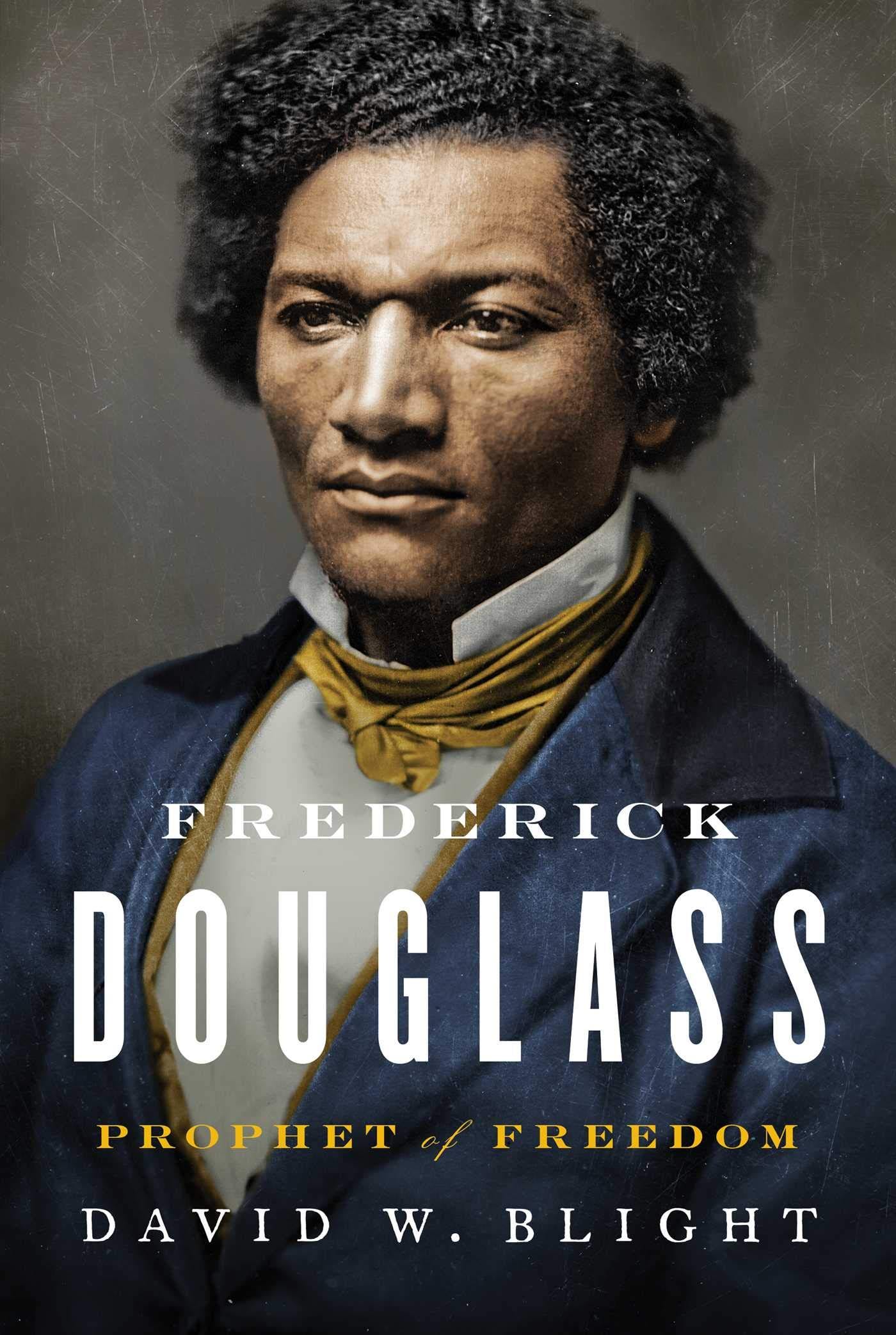 Published: 2018
Pages: 764 (without notes)

Frederick Douglass is undoubtedly one of the most recognized names in American history. The one-time slave escaped (as remarkably told in his famous autobiography) and then embarked on a career as an abolitionist. What did he actually do though? What was his life like during the Civil War? Or how about afterwards once slavey had been abolished?

Those are details that most people probably aren't familiar with, and which Blight does a great job conveying. After his harrowing escape, Douglass became a world-famous orator. That's not really a profession anymore, but he basically just traveled around giving speeches (and writing editorials), trying to get people behind the abolitionist cause, and later the Civil War and Reconstruction causes. He was sort of a politician, without ever running for office (though he heavily campaigned for his favored candidates).

Douglass often harshly scolded and admonished the nation in his speeches and writings — he was a fiery dude. But he also never gave up hope of a coming time of freedom for his black brethren. He both loathed and loved his country, and was ever an optimist, even in his powerful rebukes.

This is a long biography, but it's pretty readable. It never felt like a slog. Blight viscerally captures the vitality, strength, and determination of his subject. Frederick Douglass was perhaps the most photographed and recognizable person of the 19th century, but there is surprisingly little in the way of modern, full-scale, accessible and readable biographies. This one is sure to be the standard bearer for years to come (and I'd give it a good chance of being a Pulitzer finalist next year).

Some Scary Reads for Halloween
I admittedly haven't read a ton in the horror genre, but I do enjoy it every now and then. This list could be entirely Stephen King, who as far as I'm concerned is one of the great American writers. He can turn fear into a literary and artistic masterpiece. Pretty much anything in his canon is worth reading, and while not all are goosebump-inducing scary, there are elements of fright in all of them.

Below are some of my favorite scary reads (from both King and others):

Frankenstein by Mary Shelley (1818). The scenes Shelley crafts are way more scary than any adaptation you've probably seen. The big green thing with bolts in his head is nothing compared to the stitched together monster presented in the novel. Also contains unbelievably brilliant dialogues about the nature of existence, how society sees "ugly" creatures, and the relationship between creators and their creations. Besides all that, it's terrifying.
Dracula by Bram Stoker (1897). Surprisingly readable and legitimately scary. Dracula tries to move from Romania to England to find new blood and spread his curse. The heroic Van Helsing intervenes. While not the very first in the vampire genre, this book spawned its popularity for the next 100+ years.

Annihilation by Jeff VanderMeer (2014). A team of four women (a biologist, an anthropologist, a psychologist, and a surveyor) set out into Area X, which is an abandoned region that's cut off from the rest of civilization. They are the 12th expedition — all the others have been fraught with disappearances, suicides, aggressive cancers, and mental trauma.

It's a bonkers, scary, suspenseful, weird book. (It's also the first in a trilogy, but I've not read the others yet.)

Desperation by Stephen King (1996). Let's finish with two King novels. Desperation is one his more unheralded works, but perhaps the most scary (at least to me). Several people traveling along a highway in Nevada get abducted by a deputy. These people all eventually realize the horrifying (and other-worldly) truth, and begin a fight for their lives. This is one I had nightmares about.

Under the Dome by Stephen King (2009). This one is a little better known because of the TV miniseries. On a random October day, a giant, impenetrable dome encapsulates the entire town of Chester's Mill. There's some supernatural elements (per usual with King novels), but it's really about what happens to a diverse group of people when a town is thrown into a bizarre crisis. Sort of like Lord of the Flies, but with the inhabitants of a normal town. Under the Dome is a huge book, and not super scary, but really good.

A few notable exclusions that you often find on "Scariest Books" lists:
The Shining by Stephen King. Not bad, I just like most of King's other novels a lot better.

American Psycho by Bret Easton Ellis. Should be taken more as satire. Gratuitously gory and gross.

The Terror by Dan Simmons. Eh. Just wasn't doing it for me. Didn't finish. I would like to try others of his though.
What are you all reading this week? Any horror favorites? I just acquired King's It from a friend, and while its gargantuan length (1,100+ pages!) is a little intimidating, I'm looking forward to reading it. Anyways, have a good weekend everyone!

-Jeremy