Discover more from Read More Books
Book reviews, author interviews, bookish news and lists, and more — delivered every Tuesday and Friday morning.
Over 7,000 subscribers
What I'm Reading (No. 46): The Immortalists and concluding a Western series
This week was rare in that I finished two novels. That doesn't happen too often these days — I'm usually blasting through far more non-fiction. Anyways, The Immortalists was a book club read, and I also wrapped up the final book in Larry McMurtry's Lonesome Dove series: Comanche Moon. Let's dive right in.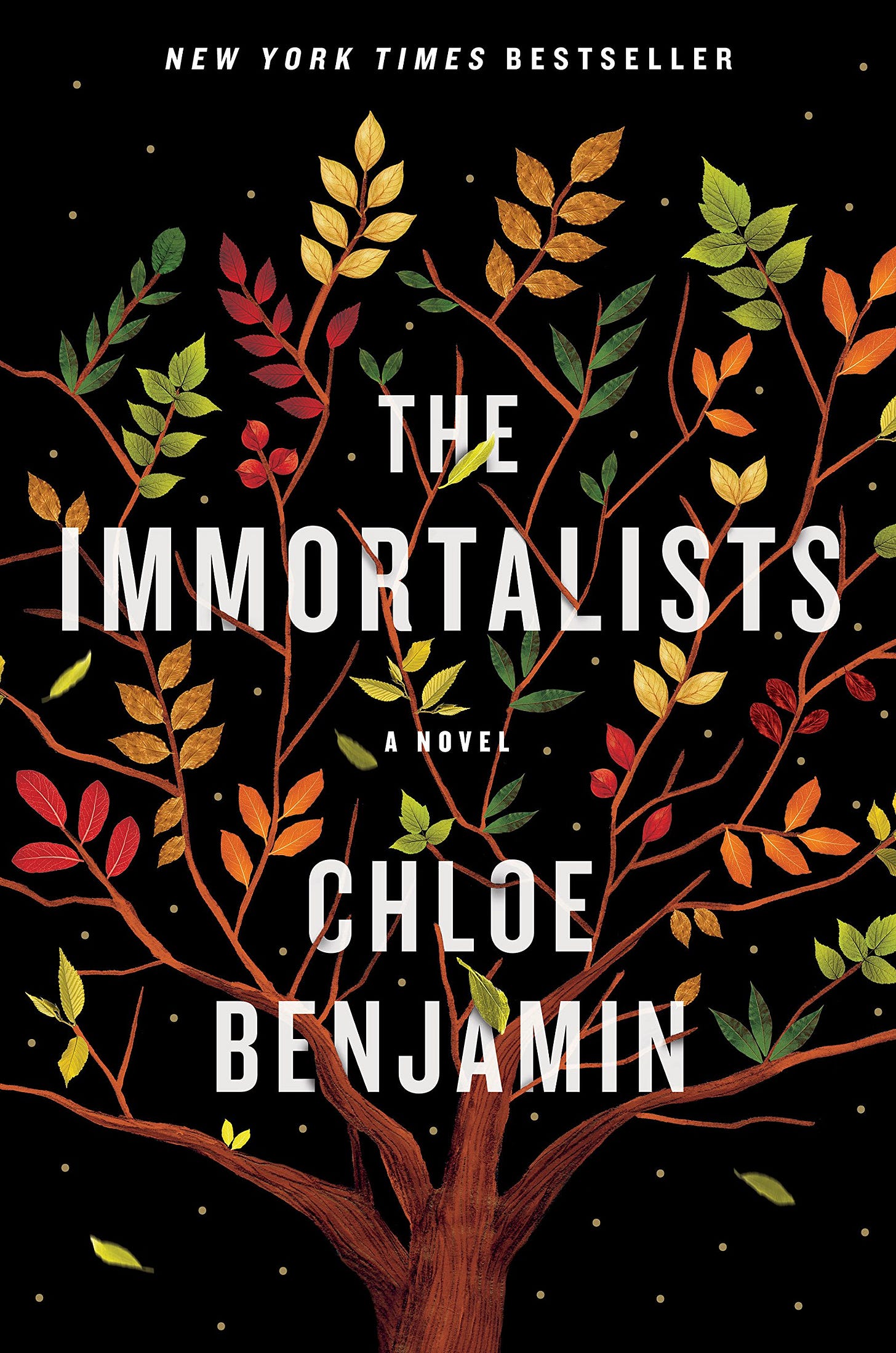 Published: 2018
Pages: 352

This is an excellent book club read if for nothing else than a super compelling, thought-provoking premise: four siblings visit a fortune-teller as children and find out the date of their deaths. The rest of the novel spins out from there, following the course of their lives. Do the prophesies hold true? How do the predictions affect how they live their lives?

Benjamin's sophomore novel unfolds as 4 pretty different stories. Simon (the youngest) is a gay runaway who moves from New York to San Fran with his sister Klara in the late '70s. Klara is an aspiring magician, trying to make ends meet in SF, and eventually chases her dream of being a professional performer. Daniel is a doctor for the military, screening recruits and determining if they're fit for service. Varya (the oldest) is a scientist in the field of aging and longevity.

Our book club had divided opinions on it. The consensus seemed to gravitate towards interesting as the primary descriptor. Not necessarily good, not necessarily bad, but certainly interesting and multi-layered enough to have a good conversation about.

I definitely leaned more towards the side of actually enjoying it. It read very quickly, and even though most of the characters weren't all that likable, I sure sympathized with their burden of knowing (whether it was believed or not) when their life would end.

A couple plot points felt a little unnecessary, and Chloe seemingly tried to insert some random political opinions, but overall it's a book that I'd be happy to recommend to most people.

Next up for book club: The Giver. The other 3 books in the series are optional, but you know I'm gonna read 'em.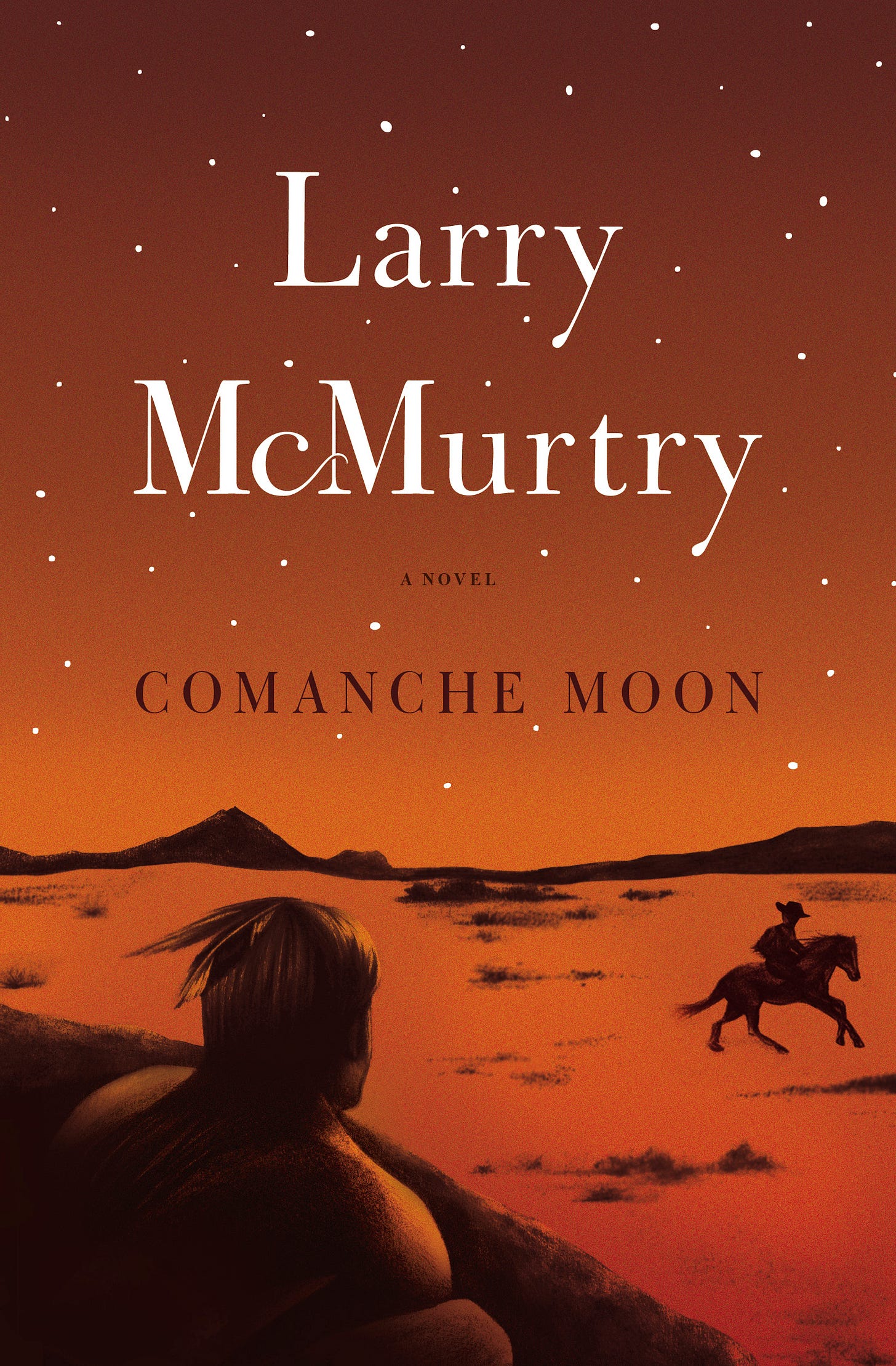 Published: 1997
Pages: 720

McMurtry's Lonesome Dove (1985) has been mentioned a few times in this newsletter over the course of the last year or so. When I first read it last year it automatically catapulted into my top 10 favorite books, and quite possibly the top 5. The story of Gus McCrae and Woodrow Call's cattle drive from Texas to Montana is not only an all-time great Western, but an all-time great American novel, period.

Over the course of the next dozen years or so after LD was published, McMurtry wrote 3 more novels in the series. By internal chronology, Lonesome Dove ended up #3. Comanche Moon was the final book published, and #2 in the series order. It's probably my second favorite of the tetralogy (after LD, of course).

McCrae and Call are Texas Rangers in the years leading up to the Civil War. They're on the hunt for a trio of Native American bad guys. The Black Vacquero is a Mexican bandit with a predilection for torturing people. Buffalo Hump and his son Blue Duck are intent are continuing to make life hell for white Texan frontiersmen. And Kicking Wolf is the best damn horse thief the Comanches have ever had.

In the midst of those intertwining stories is McCrae's undying love for Clara Forsythe and Maggie Tilton's unrequited love for Call. Plus, we get some of the best ever minor characters in a Western including Deets, Pea Eye, and the lazy, no-good Jake Spoon.

If you enjoy Westerns, Comanche Moon is a must-read. It's not Lonesome Dove, but it's not that far off. McCrae and Call are two of the greatest characters you'll ever come across.

As a whole, I can pretty much guarantee I'll be reading the entire Lonesome Dove series a few more times in my lifetime. So so good.

That's all for me this week. What have you all been reading? Anything I should add to my list? Or maybe you need recommendations for something? Always happy to oblige!