Discover more from Read More Books
Book reviews, author interviews, bookish news and lists, and more — delivered every Tuesday and Friday morning.
Over 7,000 subscribers
What I'm Reading (No. 52): Oliver Twist and There There
It's been a full year of newsletters! Neato. Even had a baby in that time and never missed a week. That's how important all of you, my dear readers, are to me. Here's to another 52 weeks.

This week I finished an old classic — Charles Dickens' Oliver Twist. And a couple weeks back I finished what many are calling a modern day instant classic: Tommy Orange's There There. Both were great, even transcendent, but there was one I'd be far more likely to recommend to others. Let's get to it.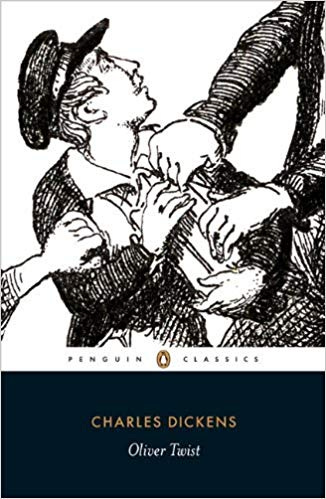 Published: 1839
Pages: 466 — but with intros and end notes, it ended up well over 500
"The power of Dickens is so amazing, that the reader at once becomes his captive." —famed author William Thackeray
I started 2018 reading Dickens — his first novel: The Pickwick Papers — and I was happy to do so again this year. (I'm in fact working through his canon in chronological order.) While I enjoyed Pickwick Papers, Oliver Twist blew me away from the get-go. It in fact perhaps cements Dickens as my favorite author. Bar none.

Most people know the broad theme of the story, which is an orphan boy who ends up on the mean streets of London. And that's really the gist of it. Poor Oliver gets tossed around by the system, and finds his way into an unsavory crew of pickpockets and thieves. The book is the story of how he finds his way out, which is quite a roller coaster ride for readers.

It's indeed dark at times, but Dickens writes "I confess I have yet to learn that a lesson of the purest good may not be drawn from the vilest evil." Among the unsavory characters and sometimes depressing scenes, young Dickens (he was just 25 when he started this novel) also paints a picture of what deep human sympathy and a sense of warmth and security can do to one's soul. Yes, there's the evil Fagin and Sikes, but there's also the absolute rays of light that are Mr Brownlow and Rose Maylie. Dickens' deft ability to combine satire, wit, deep emotion, and engaging plot is unmatched in literature.

While the story is approaching 200 years old, I don't want to give too much away for those who haven't read it. Dickens can throw in a crazy plot twist with the best of 'em.

Ultimately, this is a novel about good and evil, about the innocence of children, about what society can do to a man who's down on his luck, and about love, redemption, and belonging.

Oliver Twist is, in a word, marvelous. An utter triumph. I've only read three of Dickens' works, but I can't wait to get into the next one. I can't get enough of the guy.

(P.S. When buying classics, I'm partial to Penguin Classics editions. I read the story, and then the introduction, which is usually supplied by some sort of scholar. I like to get a feel for things myself before diving into how history sees it. The end notes are always top-notch too and help you really understand the context of what's going on.)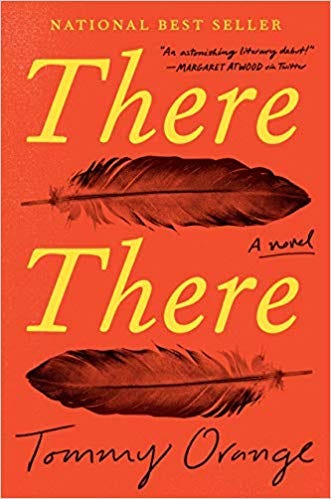 Published: 2018
Pages: 290

If anything could possibly qualify as an instant classic, Tommy Orange's new novel might be it. It was universally praised by reviewers, found its way onto nearly every "Best of 2018" list I saw, and was even named by LitHub as one of the essential books of the last decade.

Though it's a novel, the preface is actually more of an essay on Native American representations in pop culture. It's a powerful, rebuking start. We then get into the story itself, which is told from numerous points of view of modern day Native Americans in Oakland. All of the characters wrestle with their identity — they can't quite figure out how (or even if) to honor their heritage while also living in an urban environment and culture that isn't very kind that heritage. There's a lot of drugs, a lot of violence, and a lot of disappointing choices.

I get the praise. The writing is top-notch — searing and engaging and lively. It's a crucial, unheard voice and experience in literature. I fully understand that this could be a book taught in high school and college classes.

But, I honestly have a hard time recommending it. Regardless of it's importance as a work of literature, it's depressing AF and there aren't really any characters to root for. Every chapter pours on the sadness and it never really gets better.

There There is an important work, and if you're trying to expand your literary horizons and get your mind into some uncomfortable territory, give it a shot. Sometimes that's quite necessary. If you're more of a casual reader, or just feel like you're not in the mood for that type of reading experience, maybe pick something less soul-wrenching.

---

That's it for me this week. Thank you, as always, for the inbox space. And let me know what you're reading this week.

-Jeremy