Discover more from Read More Books
Book reviews, author interviews, bookish news and lists, and more — delivered every Tuesday and Friday morning.
Over 7,000 subscribers
What I'm Reading (No. 64): expertise and espionage
I finally read a book that had long been on my shelf that expounds on Malcolm Gladwell's famous 10,000-hour rule — from the guy who originally came up with it.

And I also worked up the courage to read Matthew Quirk's fast-paced espionage thriller about a Russian mole in the White House.

Let's do it.

Peak
by Anders Ericsson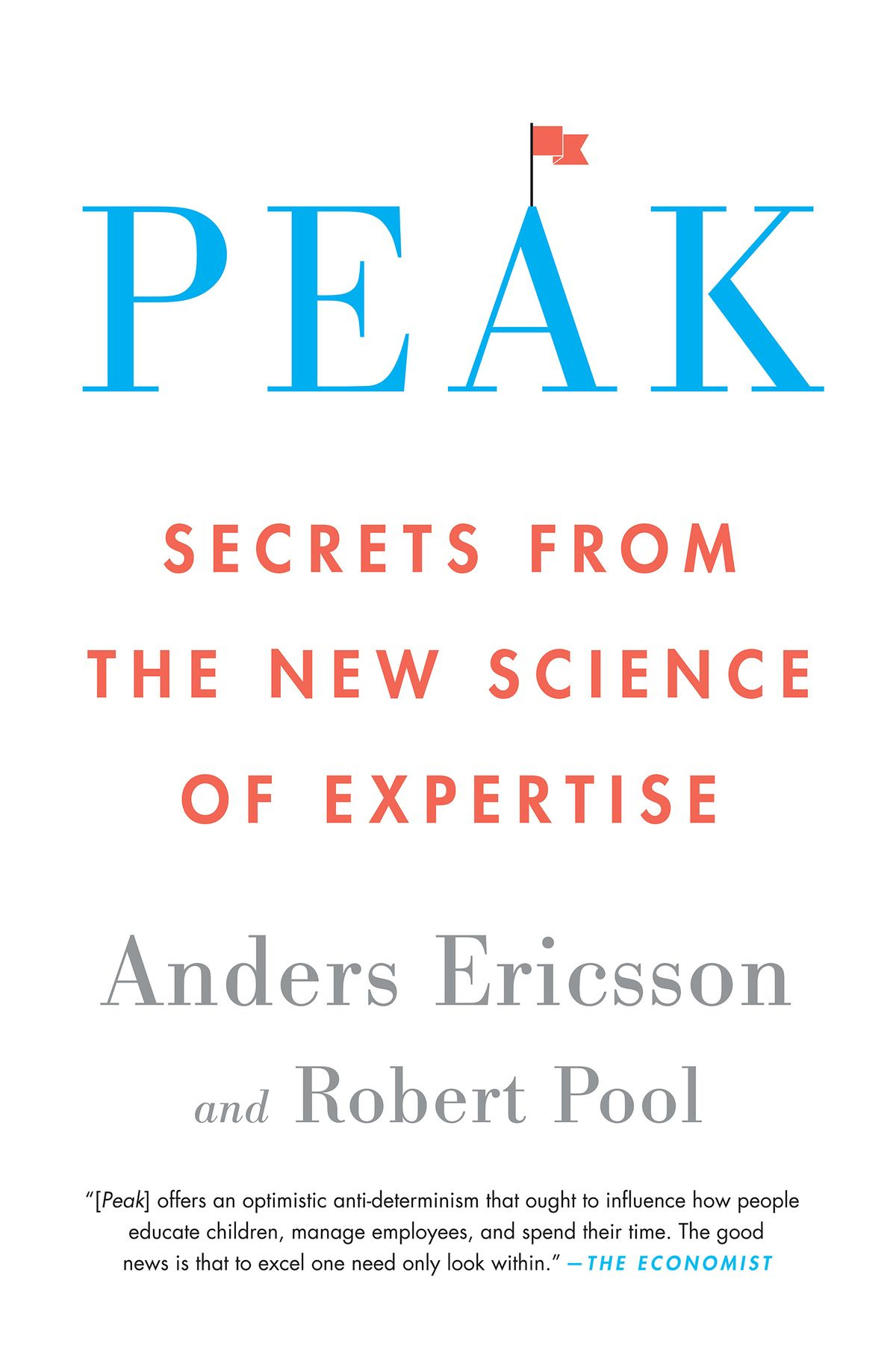 Published: 2016
Pages: 339

In Malcolm Gladwell's supremely popular Outliers, he introduced the now-famous "10,000-hour rule." The gist was that it took 10,000 hours of practice to become an expert at something — at anything you put your mind to.

The original study that Gladwell cited was in fact Anders Ericsson's. In Peak, Anders set out to correct Gladwell and fully explain the "rule."

As could have been expected, the rule isn't so concrete. There are a crazy amount of variables, the most important being the type of practice you do. There's bad practice and good practice and best practice, and Anders lays out exactly what each type looks like in the first part of the book.

These parts are what I personally found most interesting. Using examples from music training to number memorization to chess and plenty more, Ericsson reveals how expertise is truly developed.

Later on he answers some intriguing questions — how early do you need to start? what about "natural talent"? — but I didn't think the second half was as pertinent. Anders got into the basically unbreakable rule of needing an elite coach in order to achieve mastery; but that's not usually attainable, especially if what you're trying to master is more in line with a hobby than a career-defining skill.

Not a real serious complaint though, and Peak is definitely worth reading if you're trying to get better at, well, anything. Next up in this realm is Robert Greene's Mastery.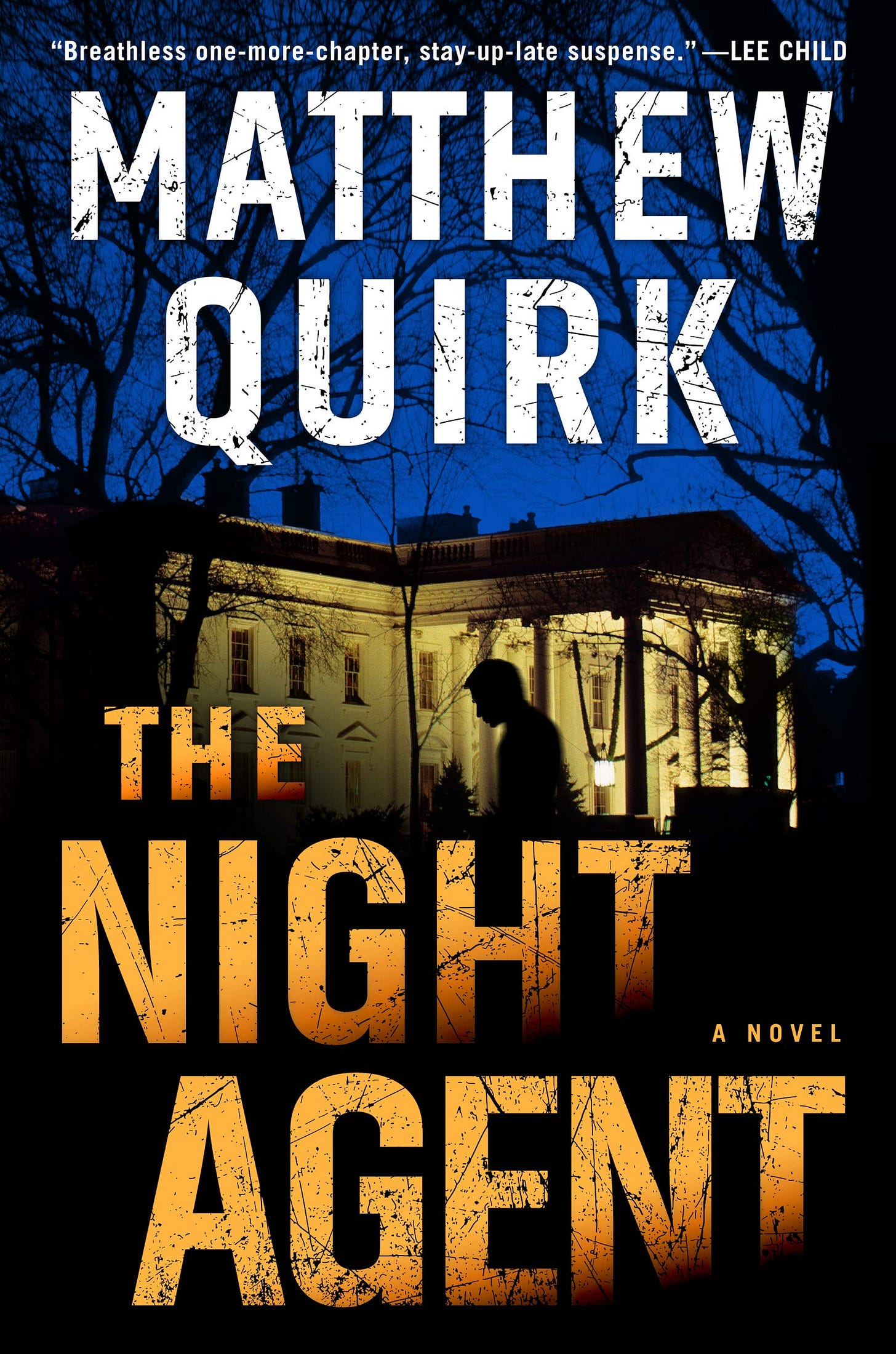 Published: 2019
Pages: 422

The writing of this book is nearly as interesting a story as the book itself. For any book to come to life, it often takes at least a couple years. So when Quirk started outlining and writing this thriller novel with a Russian mole angle, it was only tangentially in the real headlines. Then things of course picked up, and Quirk was forced to revise and make the plot even twistier and even more outside the realm of truth. In his opinion, that made for an ever stronger novel than what he originally envisioned.

I have to agree.

I received this book sometime last year, but with the news the way it was I didn't quite have the courage to actually pick it up and read it until after the Mueller report came out and it became clear that nobody in the White House was an actual agent of Russia.

In The Night Agent, main character Peter Sutherland has an FBI job which places him on night duty in the Situation Room, literally staring at a secret emergency phone line and waiting for it to ring. (Quirk has said this role was inspired by an actual job.) Then one night, it does, and there's a terrified woman on the other end who's on the run from some murderous Russians.

Turns out there's a mole or two in our fictional White House. How did this woman (named Rose) get this secret number? What were the foreign killers after? How high up does the espionage go? How far will the spies go to protect themselves?

It's a classic political thriller, with plenty of twists and turns that are actually surprises. The ones I suspected to be spies didn't turn out to be, and the ones I didn't trust turned out alright. It's always nice to encounter a thriller where you don't guess the plot from the beginning.

Plus, short chapters and lots of snappy dialogue made for a very quick and fast-paced read. It was the perfect book after having busted through thousands of long pages about Lyndon Johnson in the previous couple months.

Can't wait to pick up whatever story Matthew Quirk comes up with next. This was very reminiscent of early David Baldacci novels, which I loved.

---

That's all for me this week. What have you been reading and enjoying? I always like to hear.

-Jeremy