Discover more from Read More Books
Book reviews, author interviews, bookish news and lists, and more — delivered every Tuesday and Friday morning.
Over 7,000 subscribers
What I'm Reading (No. 66): a crime family and 2019 Pulitzer winners
This week I finished our book club selection, called In My Father's House, which was a really interesting read about how crime runs in families, told specifically through the case study of one such family. It made for some wonderful and lively conversation.

And it was a big week for the publishing industry as a whole: on Tuesday the winners of the 2019 Pulitzer Prizes were announced. I'll take a look at those below.

And one more note before we dig in: on Sunday, Tiger Woods won his 5th Masters Tournament, completing perhaps the greatest return from both disgrace and injury in sports history. When I read the wonderful Tiger Woods earlier this year (read my thoughts again here), I noted that I'd be rooting for him this season. His victory last weekend was a remarkable moment that transcended sports. One of the authors of that book, Jeff Benedict, put that win into context in a wonderful (and short) NPR interview which you can listen to here.

Okay, let's do it.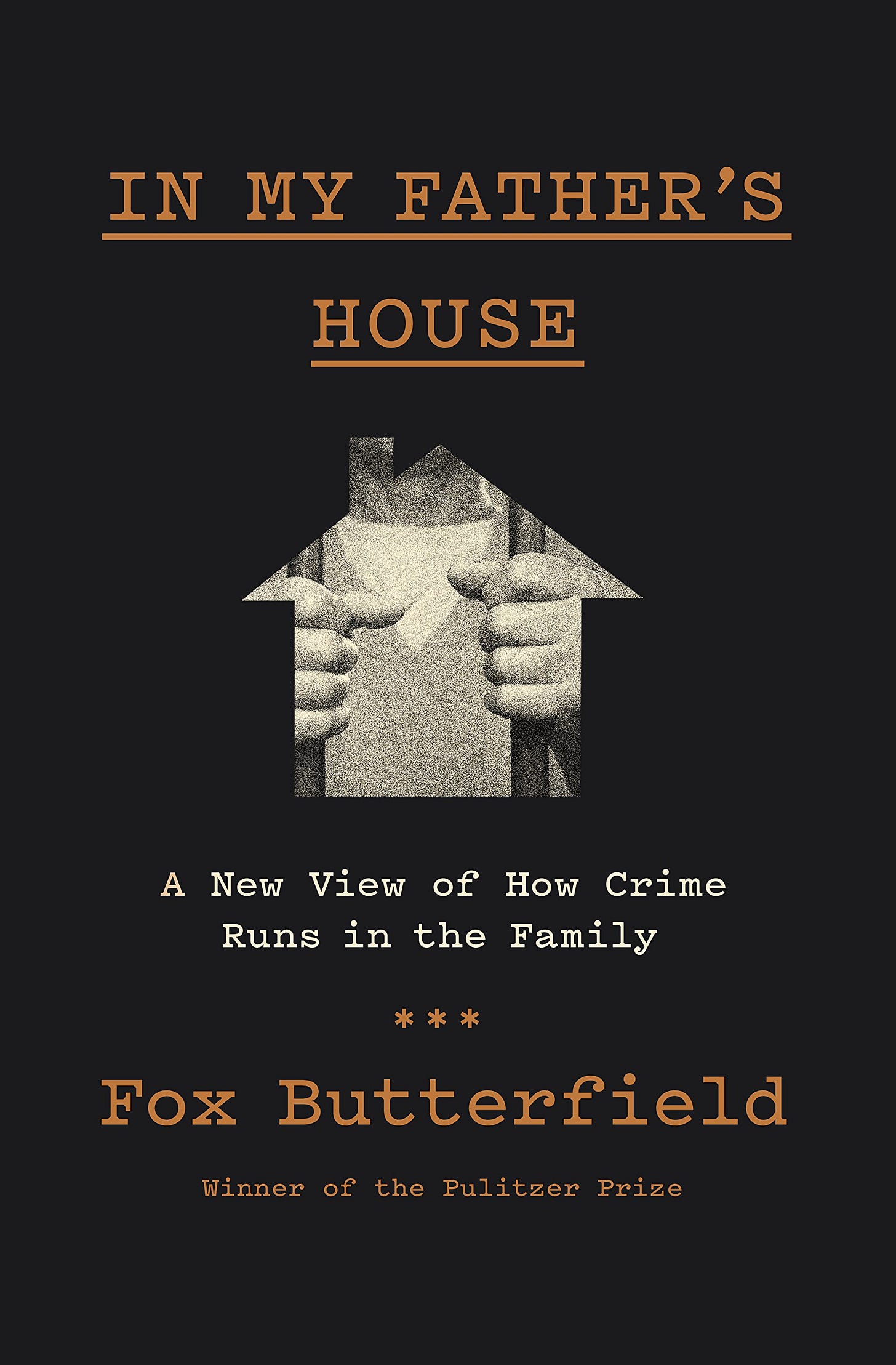 Published: 2018
Pages: 217

Butterfield, a Pulitzer-winning journalist, has spent much of his career writing about crime, and more specifically the justice and prison system. In this book, he chronicles the Bogle family, in which 60+ members spanning numerous generations had spent or are currently spending time in prison. Interestingly, Butterfield intentionally chose to chronicle a white family, as to not bring race into the study at all, which he noted tends to inevitably happen when writing about crime. (He does have a similar book about a black family, which was published in 1995.)

We start in the 1920s with Louis and Elvie, the patriarch and matriarch of this clan of criminals. They weren't hardened offenders, but more grifters, dabbling in selling moonshine and small-town burglary. They had a number of children who were exposed right from the get-go to that burglarizing culture. To be in jail was not shameful, but more of a boast.

One of those children, Rooster, is who Butterfield focuses on next. He seemed more violent than the others, and an early head/brain injury seemed to exacerbate that tendency. Rooster had a bunch of kids with two different women (all of whom lived under the same roof for long time), and raised them in a physically and emotionally abusive environment. All of those kids ended up in prison, some for very serious crimes, again with the mindset that prison wasn't bad, but just sort of a way of life. The Bogles just didn't (and generally still don't) know how to live as functioning members of society.

From there, we get into the lives of Rooster's children (and even grandchildren) who Butterfield interviewed in prison and spent a lot of time with.

The crime stories from this family tree are really interesting and quite frankly often entertaining. Butterfield also offers up short interjections about both how the prison system has evolved, and how research on the perpetuation of crime has evolved. Amazingly, 5-10% of families are responsible for up to half of all criminal convictions. Mind boggling, really. These lawbreakers get into the system and have kids who end up in the exact same pattern.

Plus, there's a nice glimmer of redemptive hope at the end about a couple Bogles who are finding ways to transcend their family history.

At times there are a lot of names to keep track of, but the primary characters weave a thread through the entire narrative and are pretty easily remembered. Overall, In My Father's House was a fascinating book that hits on history, true crime, and sociology — all topics that I rather enjoy.

Related: American Prison

Pulitzer Prize Winners
On Tuesday, this year's Pulitzer Prize winners were announced. If you aren't aware of the details of the prize, it's awarded in 21 categories ranging from journalism and photography, to fiction and non-fiction books, to music and poetry. What gets the most attention of course is the "Letters" or books category, and those are what I'll highlight here.

Fiction Winner: The Overstory by Richard Powers. Told as a series of interlocking stories about a group of people whose lives have been impacted by trees. Yes, this is a novel about trees. I'm sort of interested, but it's one of those where I'd rather hear from a real person (rather than an awards committee) about what they thought before giving it a try. One of the finalists, There There by Tommy Orange, is one I read at the end of last year and thought it was good, sort of, but also quite a downer.

History Winner: Frederick Douglass by David Blight. I read this last fall and really enjoyed it. In my review in this very newsletter I said it was almost sure to be a Pulitzer finalist, and it won! Boom! Long, but tremendously interesting.

Biography Winner: The New Negro: The Life of Alain Locke by Jeffrey Stewart. I don't know anything about Alain Locke, or this book, off the top of my head. Couldn't actually tell you who Alain even is. What's interesting to me here is that the history winner is also obviously a biography. So the committee really wanted both to have the prize, and stuck Frederick Douglass in the history category to make it happen.

General Non-Fic Winner: Amity and Prosperity by Eliza Griswold. I don't know much about this one either, other than it seems to follow in the now somewhat overdone tradition that started with Hillbilly Elegy. The premise does seem interesting though; from Amazon: "Eliza Griswold tells the story of the energy boom's impact on a small town at the edge of Appalachia and one woman's transformation from a struggling single parent to an unlikely activist."

Have you read any of these ones that I haven't? I'd love to hear your thoughts.

---

That's all for me this week. Thanks for the time and inbox space. I really appreciate it.

-Jeremy