Discover more from Read More Books
Book reviews, author interviews, bookish news and lists, and more — delivered every Tuesday and Friday morning.
Over 7,000 subscribers
What I'm Reading (No. 75): time travel + more Korean War
Last weekend I was able to blast through a fun novel that had long been on my list (and mostly lived up to what I was hoping for). I also finished a Korean War narrative — a realm of interest for me that has morphed into a fun work project. I also muse on DNF-ing.

Let's get right into it.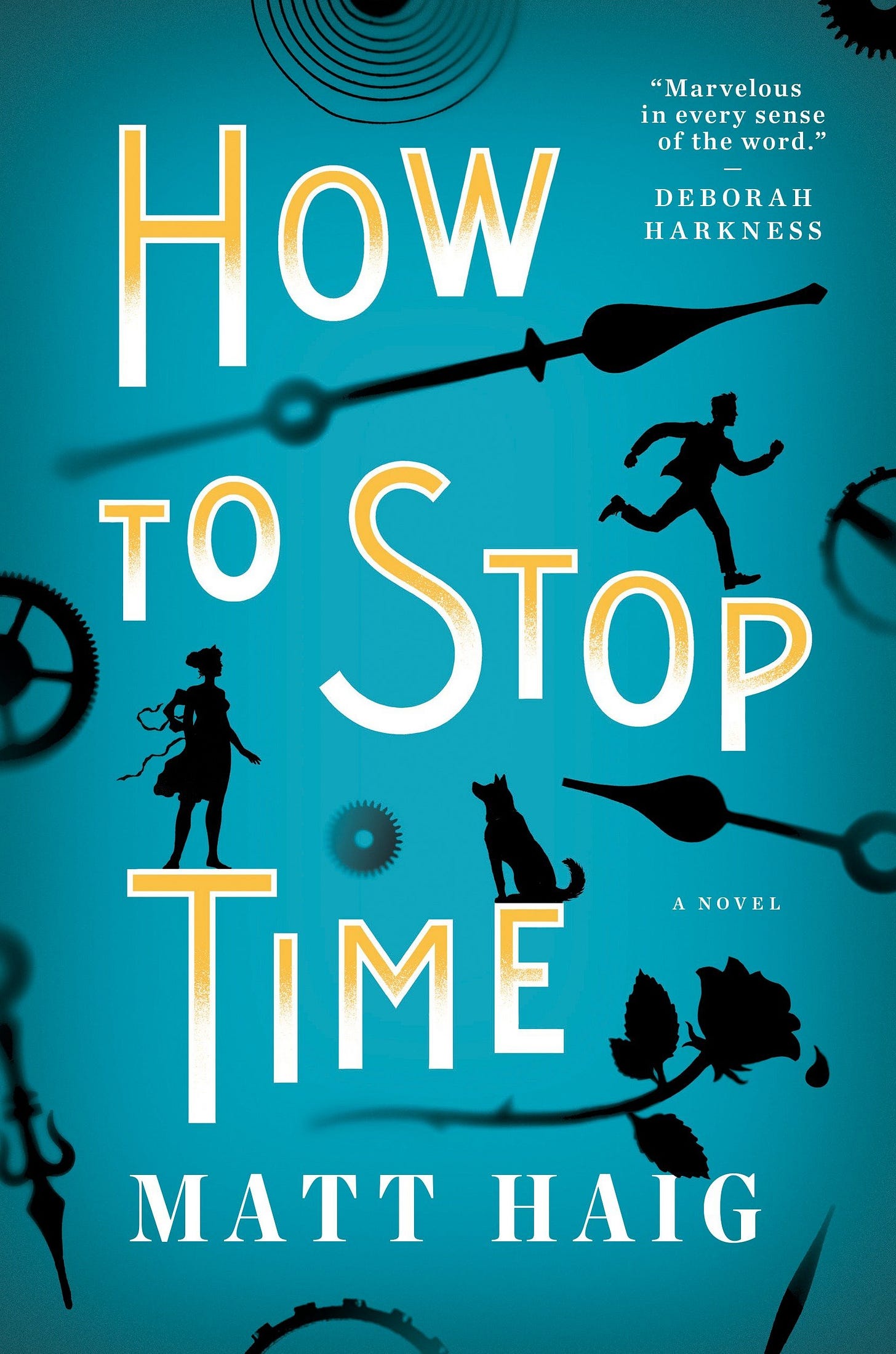 For a while now I had been on the lookout for some lighter fare. This year I've been steeped in long biographies and not-so-easy classic novels, and every now and then you just need a nice story that's easy to read. Ya know?

This particular title has been on my radar for a long time and I finally snagged it from the library. While the ending felt a little . . . Hannah-esque (as in Kristin Hannah; as in utilizing a seemingly unnecessary plot twist or two), the first three-quarters of the book made the entire read well worth it. In fact, when I stopped by the library earlier this week, I scanned the H's, saw another title of his, The Humans, and checked it out with no hesitation.

Anyways, back to the book at hand: Tom Hazard, in the present day, is approaching 500 years old. He has a rare condition in which he only ages a single year for every 15 years of the normal population. Tom has been around since the time of Shakespeare, and has been navigating his strange existence ever since. The story jumps around between the 1600s, 1800s, and the present. It may seem like that would be confusing or hard to follow, but it's not.

The writing is good (not great), the story reads quickly, and it was certainly a unique twist on the time travel concept.

Yes, it has rom-com elements, but also a number of philosophical musings on the passing of time — how things inevitably change and also inevitably stay the same — and what really matters in life. They weren't necessarily new lessons, and certainly even a little cliche, but as Samuel Johnson mused, people "more frequently require to be reminded than informed."

Anything that reminds us of what should be valued is worthy of our attention.

On DNF-ing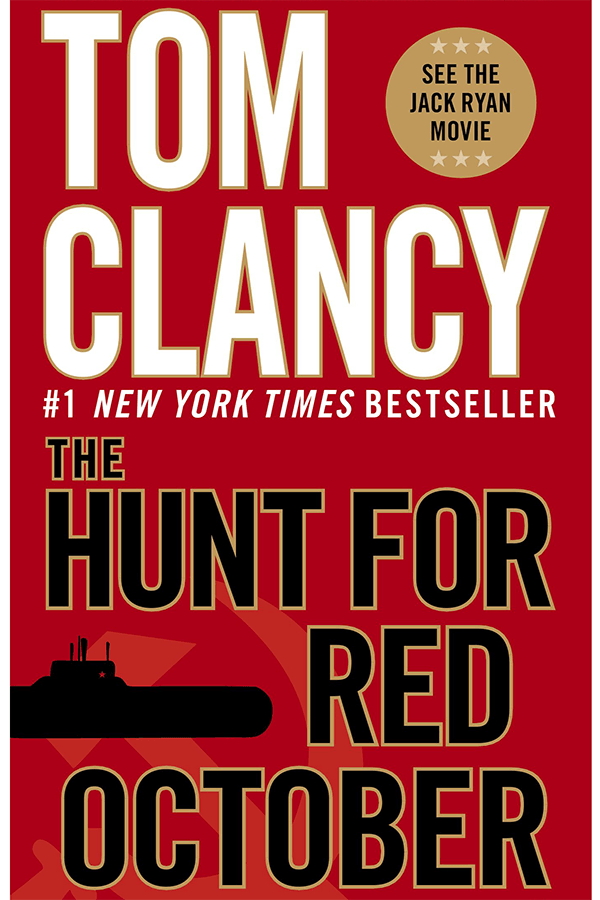 "DNF," to book lovers, is code for Did Not Finish. It's a little embarrassing, and even a bit shaming, to write those three letters in one's book log. And yet it happens. Even with classics. For me, I usually slide into my DNFs. Books like Anna Karenina and my first go with Moby-Dick. And plenty more. I don't intentionally stop reading them; it just sort of happens. Each day I read a little less, then I skip a few days between readings, then eventually they just languish on my nightstand.

Some books, however, are indeed intentional DNFs. If something doesn't grab my attention, or if it's just too plodding with no nourishment, I've gotten less hesitant over the years about putting things down.

For me, this week, that was The Hunt for Red October. I gave it 176 pages, and ultimately decided it wasn't worth 250+ more. Clancy's writing was very intelligent, and Jack Ryan is an excellent character, but it was just a little too detailed to really capture me. I tried. I really did. And I totally get why it appeals to so many. Just not me.

I'd love to hear your recent DNFs. Some things grab us, and some don't. Even plenty of hard-to-digest books offer a number of immediately recognizable benefits. But those are often rather individual benefits. Don't feel guilty about DNFing even those books that you feel like you "should" read.

When it comes to gaps in your reading, which are inevitable, Patton Oswalt has this to say: "Every deep reader has huge gaps in their reading. It's what keeps you looking forward to more stuff."

The List: Some Favorite Thriller/Mystery Authors
That said, here's a list of some of my favorite, albeit mostly modern, writers in that thriller/mystery genre. I don't list specific titles, because most everything I've read from them has been very entertaining:
Tana French. Unmatched writing quality when it comes to detective mysteries. Award worthy.

William Kent Krueger. I've mentioned him in this space plenty of times.

Clive Cussler. I bet I've read 30 of his books. Entertaining as hell, even if a bit misogynistic. Anything from the last decade or so can be ignored.

Steve Berry. His historical thrillers are top-notch.

David Baldacci. I've only read his earlier Washington, DC-based intrigues, but they were intensely gripping. I'm nervous to read the new stuff.

Oliver Potzsch. The Hangman's Daughter series is really good. I'm guessing you haven't heard of this guy. That should be changed.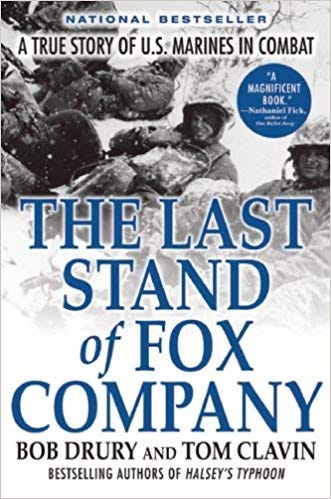 Last winter, I read Devotion and On Desperate Ground — two excellent books about the Korean War, which were also my first foray into the subject. I was immediately fascinated by our Forgotten War, and decided to climb fully into that tree rather than just paw at its lower branches.

So I bought a handful of books, and with an Art of Manliness article coming in a couple months, am giving them my full attention over the next month or so.

The Last Stand of Fox Company is a great blend of what Devotion and On Desperate Ground offered. The former was the intimate and intense story of Tom Hudner and Jesse Brown (the first African-American aviator in the US Navy). The latter was more of a broad overview of the war and the epic Battle of Chosin Reservoir.

The Last Stand covered the personal stories — in fact often told in their own words — of one company of Marines (about 220 young men; only about 80 of whom survived) that held off a Chinese force numbering over 1,400 men for almost a week. Had those brave men capitulated any sooner, it's possible that thousands more Marines would have been killed. The authors wrote:
No Marine unit — or any other unit — fighting in Korea in 1950 held a more strategic piece of land against more crushing odds, and despite such severe isolation, as Fox Company.
Drury and Calvin have co-written some amazing books, and this was no exception. If you're interested in the Korean War, The Last Stand of Fox Company should certainly be on your list.

---

That's all for me this week. As always, I'd love to hear what you're reading. Thank you for your time and inbox space.

-Jeremy