Discover more from Read More Books
Book reviews, author interviews, bookish news and lists, and more — delivered every Tuesday and Friday morning.
Over 7,000 subscribers
What I'm Reading (No. 83): time to talk about slavery
When I read Colson Whitehead's The Underground Railroad a couple weeks ago, I got really curious about the true history of runaway (and therefore fugitive) slaves in America. So I nabbed 12 Years a Slave on Kindle for 50 cents and sped through it. And then I read Andrew Delbanco's somewhat new The War Before the War, which is about the history of fugitive slaves in America.

Unbeknownst to me, this month happens to mark the 400 anniversary of slavery's appearance on our shores. In August 1619, a British ship pulled up with kidnapped and enslaved Africans, and our collective heritage was well-secured as one that would be forever linked with slavery.

It's not a fun subject, obviously. But one that's deeply important to understand. It affected our nation's founding, was the primary cause of our great internal war, and has stained our society ever since.

---
12 Years a Slave
by Solomon Northup (1853, 201 pages)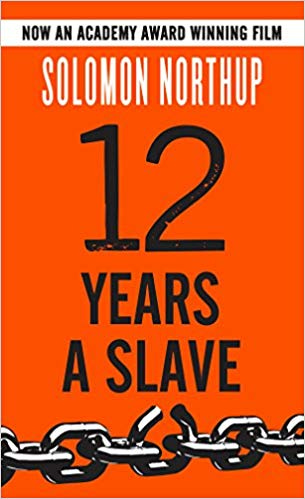 Slave narratives, as a genre, gripped Northern readers in the mid-1800s. Frederick Douglass's famed narrative is still the most famous — deservedly so — but Northup's tale is equally well-written and even more dramatic. (Northup had help with the writing, but still.)

In 1841, Solomon was living a relatively good life as a free black man in New York state. He was working partly as a musician, and was offered a traveling gig from a couple of white dudes. He readily accepted, and the short version of the story is that he was drugged and sold into slavery. Just like that. Of course he tried to plead his innocence, but it was an impossible case to make once you were in the hands of slaveholders. To rub salt into the already horrendous wound, he was in Washington, D.C., a town that was supposedly the bastion of freedom:
"The voices of patriotic representatives boasting of freedom and equality, and the rattling of the poor slave's chains, almost commingled. A slave pen within the very shadow of the Capitol!"
From there he ended up in the bayous of Louisiana, and labored for 12 years as a slave. He was not on a large plantation, but rather a smaller farm with a handful of undeserving prisoners. The real strength of the narrative is in its incredible portrayal of the daily life of a slave: what they ate (not much), how they slept (very little), the process of picking cotton (backbreaking) . . . and of course the daily threat and reality of whippings. At one heartbreaking point, Northup is even forced by his master to brandish the whip himself.

I've not even touched on the incredible story of his rescue and release, which was put into motion by the fortuitous meeting of an abolitionist carpenter who worked on Solomon's behalf at great personal risk.

To sum up, 12 Years a Slave is a great, if at times heartbreaking story. But you know that there's a happy ending! So it's a little better, I guess. Also, it's short and easy-reading. You have no excuse, so get to it.

---
A Slave Narrative Reading List
An obvious list to present in this week's newsletter.
---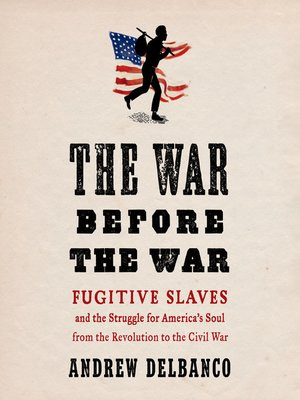 Right from the nation's founding, tensions simmered between North and South, largely about the issue of slavery. Would new states be free or slaveholding? What would happen to runaway slaves who ended up in the North? Compromise after compromise was reached, including a number of resolutions regarding runaways.

Those runaways — fugitives in the eyes of the South — numbered only in the thousands out of millions of slaves. So as a pure percentage, it wasn't a huge issue. But those runaways had an outsized impact on the national discourse.

Delbanco covers that aspect of slavery, while also giving broader context to how baked-in the system was into our founding, including the Constitution. Chapters on the power of slave narratives (including Northup's), the literal fighting in Congress, and the tense years right before the Civil War were particularly interesting. A few chapters dealing with detailed legal matters and interpretations were a little dry, but still not too hard to get through.

The real strength of the book is in Delbanco's ability to relate these issues to our modern day context. He notes that political discourse was far more intense 200 years ago than it is today, that runaway slaves were basically illegal immigrants, etc.

Overall, it's a book that really deepened my understanding of slavery in America. While it's probably not a book for every reader out there, if this is a topic of interest, it's sure to keep your attention and expand your view of America's history.
---

That's all for me this week. I'd love to hear what you're reading! Thanks for your time and inbox space.

-Jeremy