Discover more from Read More Books
Book reviews, author interviews, bookish news and lists, and more — delivered every Tuesday and Friday morning.
Over 7,000 subscribers
What I'm Reading (No. 86): the Civil War in modern culture
This week I wrapped up Tony Horwitz's romp through Southern Civil War culture, which was great fun as a history lesson, cultural critique, and travelogue wrapped into one. Finishing that book also gives me reason to finally write about Gettysburg, which is a novel with an unusual plotline that I think I enjoyed. (Read on.)

Finally, my latest piece on Art of Manliness is about how to read long and difficult books, which is increasingly something of a learned skill in our Smartphone Age. Give it a read if you haven't already.

Let's jump in.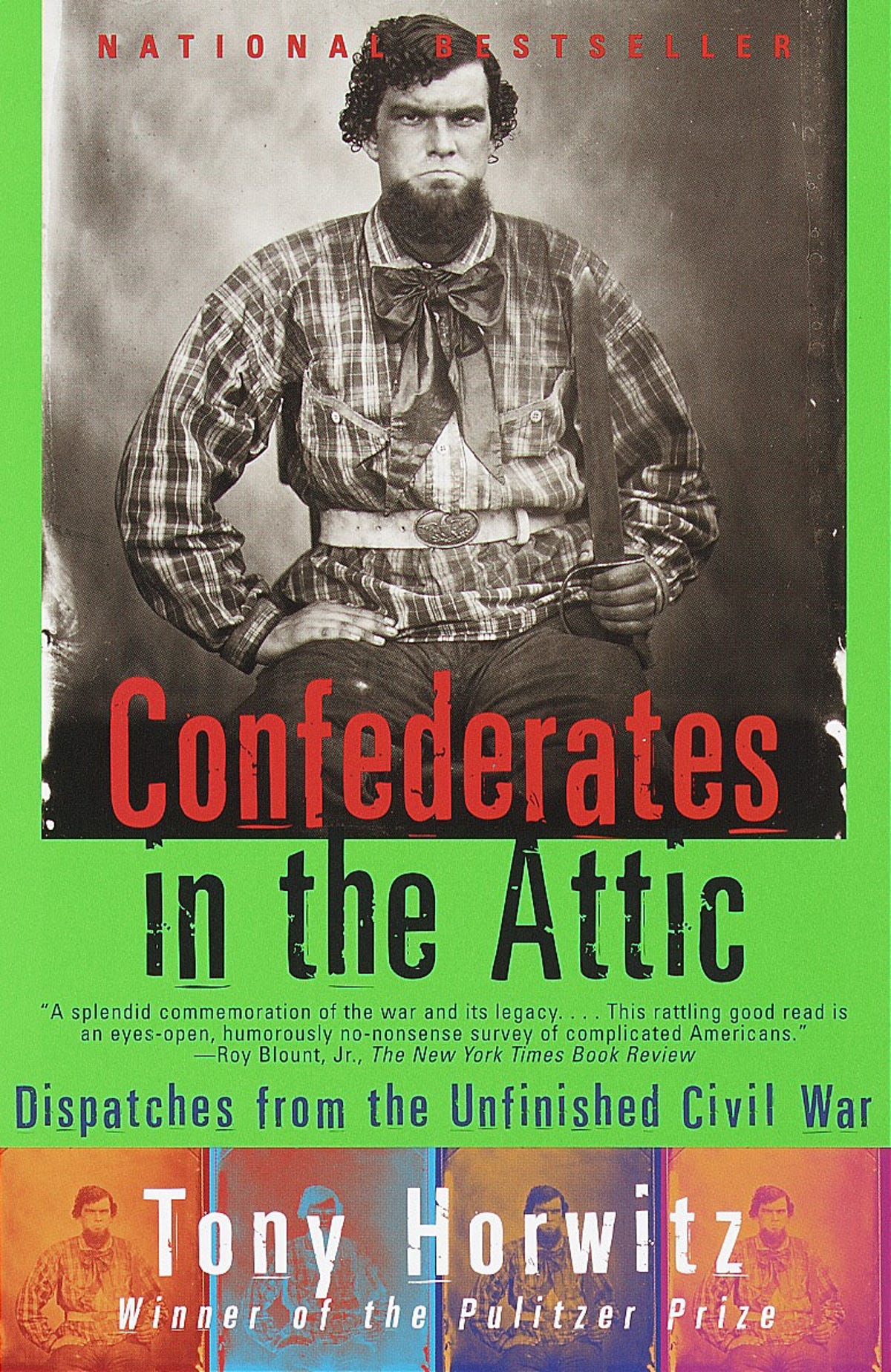 The late Tony Horwitz, a Pulitzer Prize-winning journalist, penned a number of travelogue-esque books in which he roamed the world and wrote about it, giving history lessons along the way. In Confederates in the Attic, the native Washingtonian man (DC, not state) and amateur Civil War buff traveled throughout the South exploring why the Civil War and its memory maintains such a strong grip on the region's collective memory.

Each chapter chronicles a different immersive experience Horwitz embarks on: participating in "battles" with hardcore re-enactors (who shed weight to look more gaunt); touring a number of battlefields and sites; more seriously, a look at the aftermath of the murder of a white man at the hands of a black man for having a Confederate flag on his truck; a long conversation with writer Shelby Foote (whose work is high on my list); another long conversation with a woman believed to have been the oldest living Confederate widow; and plenty more.

It was a really fascinating and oftentimes funny book. It gets into history lessons sure, but it's far more about the cultural legacy of the Civil War that remains strong in the South, and why. Why are Robert Lee and Stonewall Jackson and the Confederate experience as a whole so romanticized (as in Gone With the Wind)? Well, much of the war took place on Southern soil; the landscapes — from fields to forests to cities — were laid to waste. For many folks — especially white ones — the war just isn't as over as Northerners think it is.

At times it feels like a hit job — like Horwitz is doing some character assassination on the people he's talking to. That's perhaps too strong . . . maybe he's simply poking fun at how seriously Southerners take it, or somewhat hanging his superior intellectualism over them. Either way, I understand some of the critiques.

That said, and though it was a hair long at times, I really enjoyed reading this book. It gave some understanding to our continued fascination with the war — why the Confederate flag still flies all around the nation and why literal monuments to the "Lost Cause" are still found throughout the South (and why they've come under fire in the last couple years).

I think I'll pitch it to book club, which means a few things: I found the book a pleasure to read, it was easy enough reading that everyone can finish it in 4-5 weeks, and it was interesting enough to generate a lot of discussion. Confederates in the Attic is a book about the Civil War that anyone can read and enjoy. For someone like me who is about as Northern as you can get (Skol Vikings!), it was an insightful window into a seemingly foreign land.

I'm looking forward to diving into Horwitz's other work, including this year's Spying on the South, in which he again travels through the South, but this time with the idea of figuring out how our nation became so divided.
Gettysburg
by Kevin Morris (2019, 300 pages)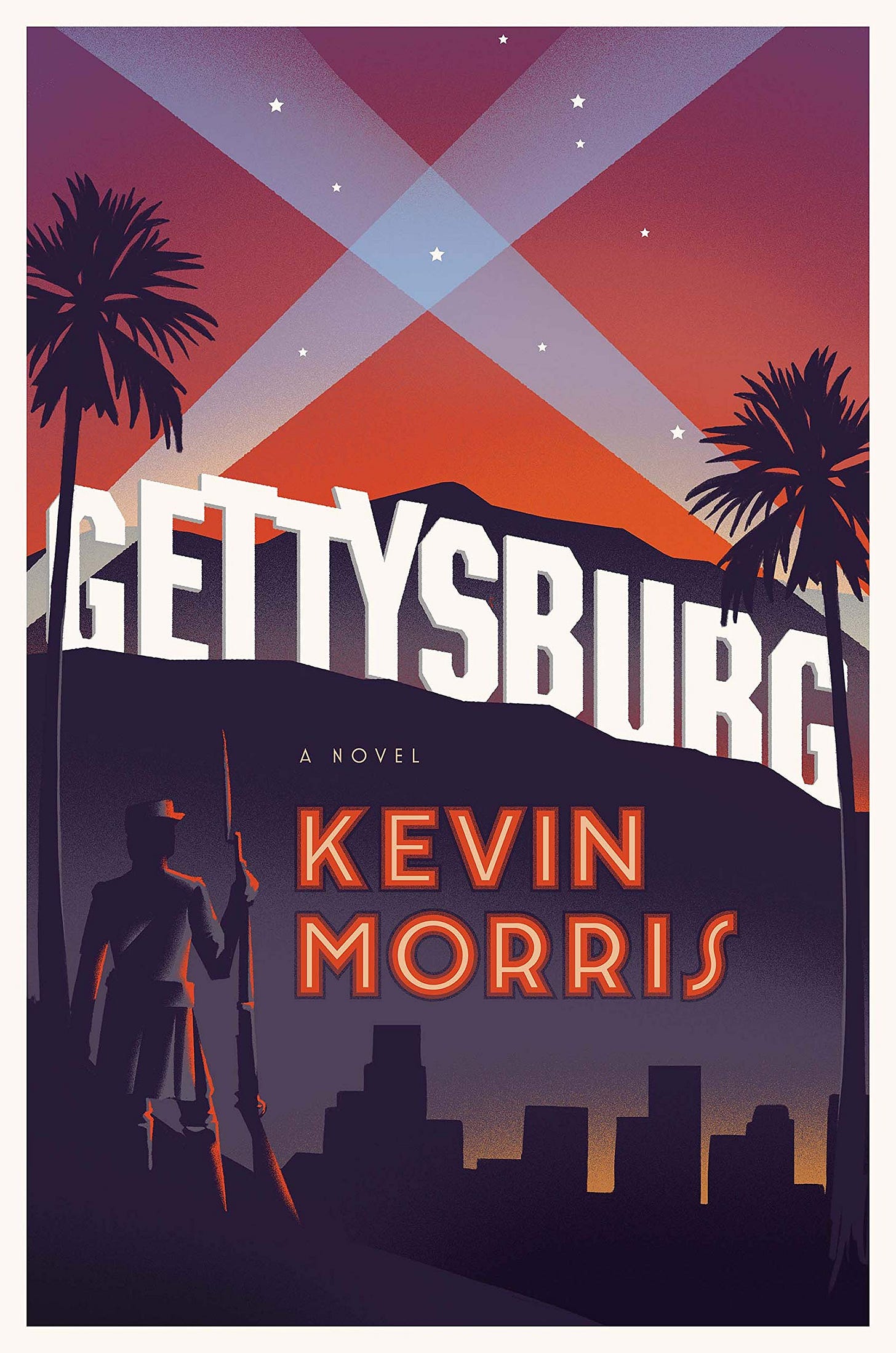 This was an interesting novel that I admittedly considered putting down a few times, but ultimately just kept flipping the pages. I was intrigued enough to keep on going through this clash of Hollywood and Civil War culture.

There are two primary veins of the story that intertwine all the way through: it's partly about life as a TV producer in Hollywood and partly about finding some measure of fulfillment in your heritage and hobbies.

Protagonist John Reynolds grew up in the town of Gettysburg, Pennsylvania, a town that's inevitably tied to its grisly history. Reynolds was in fact named for a fallen hero of the battle and even gave tours as a young man. But then greater things called, and John moved out to Hollywood to pursue his dream. While it wasn't what he expected, he found great success, and now, as a middle-aged man who's starting to feel empty — his TV producing is rather shallow and soul-sucking — he's looking for something more.

In a surprise to everyone in his circle — his wife, daughter, friends, etc. — John finds some of that meaning in a Civil War re-enactment of the battle of Gettysburg that takes place in the middle of Southern California.

The people around him don't get it. Why would a wealthy and successful man take up such a weird hobby? Why does he have this desire to feel connected to the place he willingly fled from?

There's just something sort of engrossing about the story. The Civl War angle of course piqued my interest anyway (and the satirical bits about Hollywood and show biz were good); but I also enjoyed the seemingly genuine feeling that come from connecting with real people and in valuing one's heritage. There's a couple of strange-ish plot threads, but ultimately it was a pretty fun book and a quick/easy read.

The Most Often Abandoned Classic Novels
Normally, the lists I provide you are from my own reading logs from the past decade, but this week I'm giving you a list I found on the web this week. About 5 years ago, Goodreads compiled some data on the most abandoned classic novels. I've read two of 'em. This list makes me want to read the other three post-haste.
Catch-22 by Joseph Heller

The Lord of the Rings by JRR Tolkien

Ulysses by James Joyce

Moby-Dick by Herman Melville

Atlas Shrugged by Ayn Rand
---
That's all for me this week. As always, thanks for your time and inbox space. I'd love to hear what you're reading.