Discover more from Read More Books
Book reviews, author interviews, bookish news and lists, and more — delivered every Tuesday and Friday morning.
Over 7,000 subscribers
What I'm Reading (No. 101): Tolkien, Dickens, and POTUS #10
First of all, thank you all for your nice emails and continued readership after last week's one hundredth edition! It was wonderful hearing from so many of you.
This week is a bit of a grab bag, featuring two books I loved, and one I didn't. (No list this week, since last week was a biggie, and next week I'll give ya my top 10 favorite reads of the year.)
Let's start right in.
---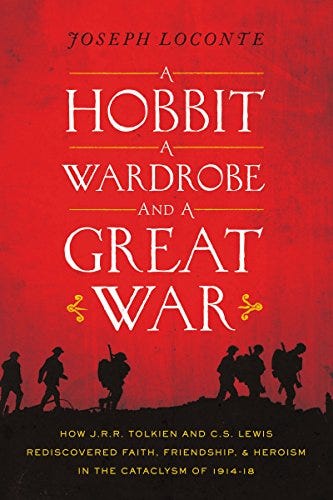 This book has been sitting on my shelf forever, and it seemed that our book club's reading of The Hobbit was the perfect time to finally dig in. I've read The Hobbit at least twice in the last 5 years or so, so I didn't re-read it this time, and went with the book about Tolkien instead.
Much has been written about the epic friendship between CS Lewis and JRR Tolkien; this book is probably my favorite of the bunch. While Loconte gives some broader context, it's pretty tightly focused on each author's experience during WWI and how those battlefield memories played out in their respective works.
For each man, their writing was a chance to fight back against the cynicism of the age. The Great War understandably gave artists a dim view of humanity and a dreary pessimism about the future. While neither Tolkien or Lewis were pro-war, they realized its inevitably in our world and praised the courage of ordinary men in battle. No matter how average or even unwilling, any person could do great things when called into action.
While I enjoyed the discussion of Lewis' Narnia series, Loconte really hit his stride in analyzing Tolkien's Lord of the Rings. Between the desolate and literally war-torn landscapes, the hero hobbits (who are modeled after average English soldiers), and the frank discussion of the necessity of war, it's clear that LOTR could even be categorized as a WWI novel. Even for the greats, one's past experiences greatly affect your creative output.
Loconte's book is slim but impactful, and is required reading for any fan of Lewis and Tolkien. I know the next time I read LOTR (hopefully in 2020) will be fundamentally different than the first few times.
---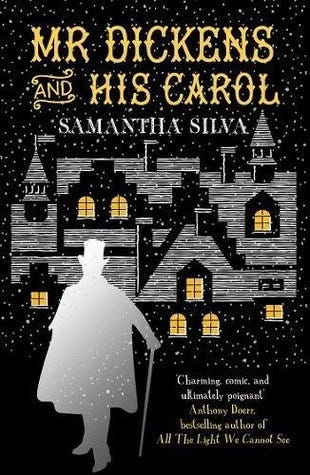 I'm all about Mr. Dickens, so this book has been on my list since it came out a couple years back. Silva has crafted an easy-reading novelization of the stressful holiday season in which Dickens wrote his most famous story.
I've read A Christmas Carol a handful of times (including once again this week!) and I've read The Man Who Invented Christmas (which is the actual story of how A Christmas Carol came to be) . . . so of course I had to read this one.
To the plot of this one: it's 1843, about six weeks before Christmas, and Dickens is having a bit of a crisis. His sixth child is due any minute. His friends and family are coming out of the woodwork looking for loans. And perhaps worst of all, his newest novel isn't selling. But his publishers have an idea: crank out a short Christmas story — "maybe one with ghosts!" — and make some money to keep everyone happy and afloat.
Dickens hems and haws at the idea, but, of course, eventually agrees. Silva traces his thinking and roller coaster creative process, as well as all the (somewhat fictional) drama at home. For Dickens, artistry was always combined with practical necessity. That combination, in this instance, proved the greatest and longest lasting success of the author's life.
While Silva acknowledges that not all of the story is based on fact, it's clear that she has an astounding grasp of Dickens' life and the context of 19th century London. Her writing isn't quite Victorian, but it's close enough to make you feel like you're really in that period without being too stuffy. It's a hard task for any writer of historical fiction.
Mr. Dickens and His Carol is a happy tale which reads very quickly and is a great book to get you in the holiday spirit just in time for Christmas.
---
POTUS #9: William Henry Harrison aka Old Tippecanoe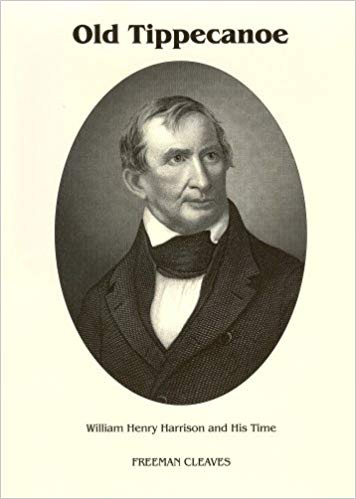 I'm cruising through the presidents, intent on finishing before Election Day 2020. William Henry Harrison has very little ink dedicated to his life since he was president for all of 31 days before succumbing to some sort of disease that was likely brought on by bad water at the White House. He was the first president to die in office and held the title for the shortest amount of time, making him a handy trivia answer and not much else. In presidential rankings, he's often an "NA." Womp womp.
I read Freeman Cleave's 1939 biography Old Tippecanoe. It was terribly boring, and I cannot recommend it unless you're also reading a biography of every president. Even then, maybe find something else. So, instead of talking about the book, let me give just a paragraph or two about the man.
WHH is sort of a lesson in both the power of mythos and the undeniable role of fate. He was born in Virginia, the son of a signer of the Declaration of Independence. The family was well-off, but he moved to Indiana (the frontier, at the time) and spent his life as a military man, mostly fighting Native Americans. In the election of 1840, he was pitched as the everyman, "for the people" candidate going up against the aristocratic Martin Van Buren. Even though the narrative wasn't very accurate, the marketing worked. (See a resemblance to 2016, anyone?)
And how could anyone deny to power of fate — destiny, the will of God — in the man's life? He could have been an Andrew Jackson-type figure . . . another two-term military general turned president. Our greatest presidents, for the most part, are those that led the nation through crises. Had Lincoln entered office in a period of relative calm, it's not likely he'd be numero uno of the bunch. The same idea is also sometimes true for those who weren't great presidents. In a few cases, the stars just didn't align for their leadership qualities to shine through. I'm not saying that WHH was that type of guy (Garfield — POTUS #20 — probably was), but it goes to show nonetheless that circumstances do play a role in who gets deemed a great leader vs. not.
---
That's all for me this week. I quite hope you all have a great Christmas and find plenty of time for reading. Thanks for the time and inbox space.
-Jeremy