Discover more from Read More Books
Book reviews, author interviews, bookish news and lists, and more — delivered every Tuesday and Friday morning.
Over 7,000 subscribers
What I'm Reading (No. 107): crime
This week I finished off a couple of books that fall into the very general "crime" category of books.
The first was Norwegian By Night — a genre-bending literary take on the murder mystery. It came highly recommended to me by multiple people and it did not disappoint.
The second was enjoyable enough, but a little bit of a let down nonetheless. All the President's Men is widely hailed as one of the great non-fiction books of American history, and while I understand the cultural significance (especially back in the '70s), it just doesn't hold up as a great book 50 years later.
Let's get to it.
---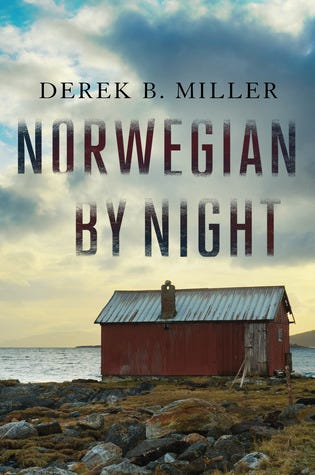 "Those of us with the courage to open ourselves to that much love and not fear it - who can give joy to a dying child until the very end without withdrawing to save ourselves - those are our saints. It is not the martyrs. It is never the martyrs."
Sheldon Horowitz, the 82-year-old star of the show, may or may not be suffering from dementia. He may or may not have been a Marine sniper in the Korean War. What we do know, from the get go, is that he's been stubbornly transplanted to Oslo to live with his granddaughter and her Norwegian husband.
When a terrible crime takes place, Sheldon ends up fleeing with a young boy, and those military instincts of old kick into gear. Can his 80-year-old body do everything his mind wants it to, though?
While the crime plot takes center stage, there are a number of diversions — mostly in the form of Sheldon's memories of interactions with his wife, friends, son, etc. — that take the reader through musings on war, getting older, what it means to be a parent, the regrets of a long life . . . it's a rather soulful for a book that's mostly categorized as a thriller.
As with any good book in that category, the strength lies in the superb combination of heart-pounding plot and excellent character building (the worst of the genre are those that center solely on a plot which relies on too many twists and turns). Sigrid, our sarcastic and gritty-as-hell police officer, is particularly delightful.
My immediate thought, within 50 pages or so, was that this was a really interesting mix of William Kent Kreuger's Ordinary Grace (for its literary qualities) and A Man Called Ove (for its cantankerous old man qualities). It's a book that will be equally enjoyed by both literary types and crime/mystery lovers (and everyone in between, frankly).
Norwegian By Night has everything going for it, and nearly nothing going against it. Miller has two other novels under his belt that I'm excited to read, particularly American By Day, which follows Sigrid to America.
---
A Mysterious and Crime-y Reading List
I love a good crime thriller as much as anyone. But I particularly enjoy those that have some literary flair and not only propel the reader along with a killer plot, but also give us well-developed characters and masterfully written prose. Here are some of my favorites that do those things:
---
All the President's Men
by Carl Bernstein and Bob Woodward (1974, 368 pages)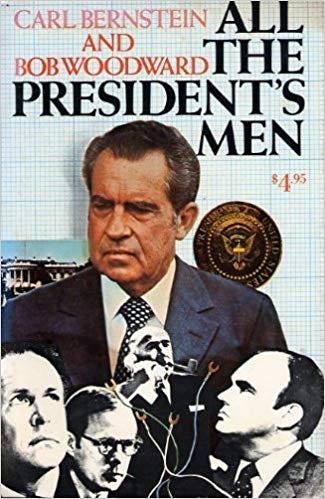 The book that brought down a president . . . or at least that's how it's commonly portrayed. While there were other machinations at play, the famous Washington Post duo did indeed play a big role in at least the public's perception of what was happening in Washington in the tumultuous mid-70s. (Any readers have memories of when this book came out? I'd love to hear anecdotes about what it meant at the time.)
And of course the parallels to our very current situation are obvious. That was in fact the bulk of our book club discussion of this one (we've gotten into a habit of reading something in the political realm each January). Trump and his loyal staff are, in many ways, copying Nixon and his loyal staff move for move.
There's no denying the cultural importance of All the President's Men. At the time, it was groundbreaking reporting, gave names to previously anonymous sources, and played a role in the unraveling of Nixon's administration. There were times it read like a thriller and the dogged reporting is impressive (and even exhausting) to read about.
But . . . as a classic work of non-fiction to be read by each passing generation — which is how it's often touted — is not a characterization that rightly applies. At least in my book. It's too long (by quite a bit) and the endless spewing of names is hard for the modern reader to keep track of. The better option, which I've not yet found, would be to read a broader history of the scandal which doesn't assume the reader has all the background knowledge of living in that time period. You can't blame Bernstein and Woodward for that; it's just the nature of investigative journalism. It's naturally more important to the cultural zeitgeist in the moment than decades down the road (when it becomes more of a historical artifact).
All in all, I enjoyed the book enough (as did most of book club), but found it just a little lacking as something I'd recommend to others.
If you're a total Watergate/Nixon newb, I can't recommend Slow Burn highly enough. It provides some much needed context, and even more in the way of clearly laying out the modern parallels. Highly entertaining.
---
That's all for me for now. It's a pleasure to write to you each week, and thank you for the time and inbox space. I'd love to hear what you're reading.
-Jeremy