Discover more from Read More Books
Book reviews, author interviews, bookish news and lists, and more — delivered every Tuesday and Friday morning.
Over 7,000 subscribers
What I'm Reading (No. 112): let's get quirky
This week I finished two delightfully weird and science-y and quirky books. It was a fun week.
The first was a birthday gift from my wife and kids. When she asked our 4-year-old what he thinks dad likes, he said "Books!" He was definitely right about that. So Jane took him down to the bookshop, and given his love of octopuses, picked out The Soul of an Octopus. It was remarkable and I read it in two days. Been a long time since that happened.
I also finished a Christmas present book. My brother-in-law gifted me Switched on Pop, which is a delightful book by a couple of serious music nerds about the glories of pop music.
Both were decidedly outside of what I'd normally pick from the shelves, and yet I really enjoyed them. Quick lesson: don't just pick out the books you think you'll like. All subjects can be entrancing with the right pen!
---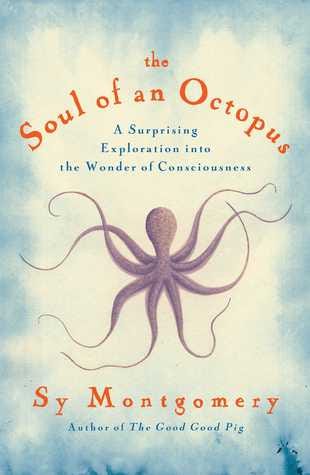 "There's nothing as peculiar as an octopus."
It's rather possible that I knew more than the Average Joe about octopuses before jumping into this book; I've perused Octopuses One to Ten plenty of times at the behest of the kids. (It's a very fun book with great illustrations and easy craft ideas too.) And yet, after two days of furious reading, I came away flat out astonished by the wonders of this eight-legged ocean phenomenon.
I hadn't heard of Sy Montgomery before reading this one, but I was soon entranced by the naturalist's deft ability to combine personal narrative and real science into a cohesive story. It's not just facts, it's not just memoir — it's really a perfect blending.
And boy, those facts. Octopuses are amazing creatures on so many levels. They can individually control each of their 1,500+ suckers; their skin is electric; they can change the shape of their pupils; they're Houdini-esque escape masters, requiring intense exhibit planning to ensure they don't get loose; they have clear and recognizable personalities . . . I really could go on and on and on.
Instead of doing that, I'll just try to convince you to buy the book.
It's rare that a science/memoir book would inspire action, but that was the case here. As I write this, I'm trying to figure out a way to get our small children to the aquarium without losing my mind, because that's exactly what this book made me want to do. (Likely, I'll do it no matter what, fully knowing I'll lose my mind.)
The ocean's wonders are unmatchable. Unknowable, even. Aquatic creatures are even weirder and more unique than the strange animals that roam our lands.
You'll come away from this book with a new appreciation for octopuses for sure, and also for marine life in general. Maybe, if you're like me, it'll even inspire a visit to a place you haven't visited in a long time.
---
A Zootopian Reading List
After finishing the octopus tale, I found a bunch of animal books to put in my "For Later" shelf at the library. Stories about non-human intelligence are just fascinating. Anyways, here's a few I've already read:
---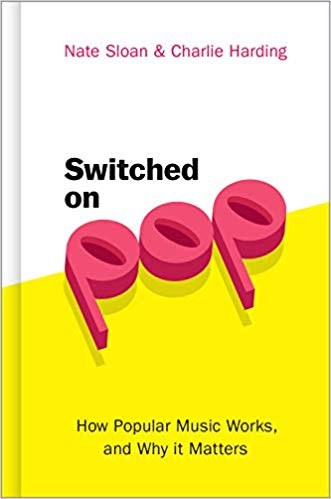 "Pop represented the final frontier, the forbidden pleasure. And when we, Nate and Charlie, broke down the walls and let pop into our lives, everything changed. . . . It turned out that the only thing preventing us from enjoying pop was our own bias against it."
Nate and Charlie, longtime podcast hosts, aren't your average music aficionados. Nate is a musicology professor with PhD and Charlie is a long-time music journalist and songwriter. If you were to picture the type of book they'd write, I can pretty much guarantee it wouldn't be this one. Over the course of 20 popular songs from the last couple decades, they break down not only what exactly makes catchy pop songs so popular, but also why they're actually high-quality pieces with real musical qualities.
Woven in throughout is a bit of the history of pop music (going back centuries), explanations of various musical terms and theories, and fun/ridiculous illustrations.
They got me hooked right away with an introduction about "Call Me, Maybe" and an early chapter about Taylor Swift, who I have an unabashed love for. Other songs include "Hey Ya," Sia's "Chandelier," "Oops . . . I Did It Again," and plenty more that you'll recognize.
My own confession and connection to this book is that I love pop music. If music is playing in my house, it's usually Pandora's "Today's Adult Hits," which is basically pop + Mumford. Halsey, Biebs, even Post Malone are regularly stuck in my head. So while I'm someone who would obviously enjoy this book, anyone who loves music will have fun with it too.
While Nate and Charlie openly acknowledge plenty of the inanities of pop music, they note: "there are also genuine artists among the bunch, and that is who we have sought to represent in these pages."
One complaint: the authors do get rather technical at times. I skimmed over some of the music theory portions to get to the funny bits ("Just as [Derulo] argues that booty is a universal language, so we can argue that we are all melodic polyglots.") and the explorations of why certain things are popular or not.
A really fun, light-hearted, educational, and enjoyable book all around. Consider it a unique gift for the person who wants a smart explanation of why pop music can be so enthralling and catchy.
---
That's all for me this week. Let me know what you're reading, and thanks for the time and inbox space.
-Jeremy