Discover more from Read More Books
Book reviews, author interviews, bookish news and lists, and more — delivered every Tuesday and Friday morning.
Over 7,000 subscribers
The news just keeps getting worse each week, doesn't it?
For us, as with everyone, it's gotten more personally impactful with each day. Grocery store shelves remain half empty, which isn't that big of a deal but feels really bizarre. Easter plans have gotten canceled. Our kids are about to have what's likely their longest stretch of time not seeing any of the three sets of grandparents. Jane is dealing with reduced hours at work (as a physical therapist) — and praying it's not more than that — while I attempt to get in a full workload with the world crumbling around us. We've had to make the heartbreaking decision to cancel a long-awaited trip to Peru that we've been dreaming about for a decade and planning for 18 months.
This is not a sob story. Really. In the grand scheme of things, we're doing okay. The point is more that this pandemic is creating unique anxieties and grief for all of us. The stark reality is that life has suddenly been upended, and we can't physically commune in the midst of it. It's brutal.
So, I'd love to hear how the pandemic is affecting you. Truly. I want to hear your stories, and next week I'll share a few. What's your anxiety? What's your grief? What's your hope or optimism? Write me back.
On to the bookish bits.
---
My own reading has been mostly a series unproductive fits and starts the last week or two. It's been hard to find anything that will hold my attention very well and keep my mind off the anxiety of the moment.
Part of it is information overload; there's so much news coming from every section of the newspaper — economy, world, public health, even sports — that the last thing I want right now is a non-fiction book that's just going to put more information into my head. I started Steven Johnson's The Ghost Map; while it's very well-written and very interesting, turns out the last thing I want to read about is an epidemic. As I mentioned last week, I thought more information might help me make sense of things, but in this case it hasn't been very helpful.
I've found a nice respite in John Jakes Love and War, which is is part two of his Civil War trilogy. I'm fully aware that it doesn't sound relaxing, but it's far more a drama of characters than it is an intense battlefield narrative. At over 1,000 pages, it'll keep me occupied for a while.
Clearly, then, this week's newsletter will be some scattered reading nuggets, including a section on what I've given up on in the last month or two.
---
A Book Club Update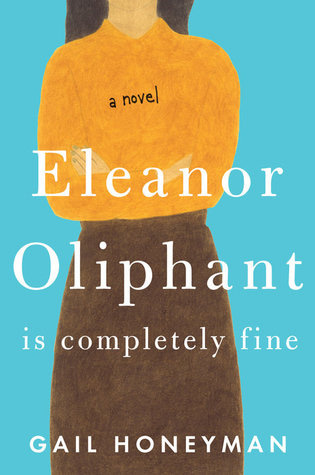 It's been a while since I mentioned our book club, but now seems like a good chance. We met via Zoom on Wednesday to talk about Gail Honeyman's Eleanor Oliphant is Completely Fine. While a video chat can't replace the fluidity of a face-to-face meeting, it's certainly better than not being in community at all. It was a nice reminder that even though it's not perfect, digital communication is far better than complete isolation. We've also done a Zoom cocktail hour and have another planned for this weekend. I highly encourage you to do the same.
Anywho, Eleanor is a book that Jane and I both read nearly a year ago and really enjoyed. Everyone in our group seemed to enjoy the book as well and there was plenty of discussion fodder. Honeyman wrote really interesting characters, conceived a unique structure (at least that's what I thought!), and managed to make us laugh and cringe at the same time. Give it a read if you haven't yet.
Our next book is A Gentleman in Moscow. I've heard nothing but good things since it came out in 2016. Bill Gates wrote a splendid review, saying, "A Gentleman in Moscow is an amazing story because it manages to be a little bit of everything. There's fantastical romance, politics, espionage, parenthood, and poetry. The book is technically historical fiction, but you'd be just as accurate calling it a thriller or a love story." I actually started this book about a year ago and couldn't get into it. I suspect, however, the problem was that I tried reading it right before bed. Never a good idea to start a book with bedtime reading — at least not for me. I inevitably fall asleep and can't get any momentum going. I'm actually quite excited to give it another go; seems like a good distraction book.
I'd love to hear your thoughts on Towles' novel if you've read it.
---
What I'm Not Reading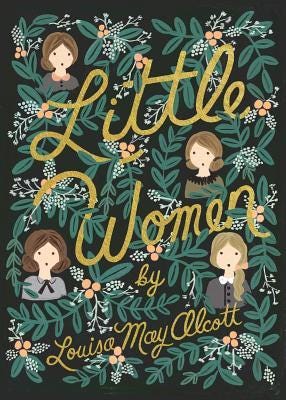 A quick look at the numerous books I've given up on recently:
Leave Only Footprints by Conor Knighton. It's a nice book. Really. But that's all. It's a series of vignettes about Conor's one-year journey to all the national parks. There's not enough of a plot to keep the pages turning for me, but the stories about the parks really do make for nice, light reading. Perhaps this one was just a victim of poor timing.
Life's Great Question by Tom Rath. StrengthsFinder 2.0 has been a real eye opener for a lot of people, myself included. So I was excited for this new book. While the concept is great, it feels like it could be a 2,000-word article instead of a 160-page book. I read the first 30 pages or so and felt like I got the gist of it.
Little Women by Louisa May Alcott. Boom! How's that for a bombshell plot twist?! I read Part I (300+ pages!) and it was fine. And really, Alcott intended that to be the entirety of the book, but then wrote more at the clamoring of her fans. Little Women was once published as two books. So I feel no guilt about putting it down.
It really comes down to the fact a moralistic, coming-of-age young adult novel starring Victorian teenage girls isn't my jam. I get its importance to the American canon, but I have a feeling this is a book that carries more nostalgic value than anything else. If you're reading it for the first time as an adult (remember, it really is a children's novel — and a loooong one!), I have a hard time seeing someone really loving it. There's my hot take; happy to hear your disagreements.
Zone One by Colson Whitehead. I started this back in February, when the world felt so different. I was hoping for a classic zombie thriller written in Colson's unique voice. It's more like a literary novel with zombies thrown in. It's good, but not what I was in the mood for, so I put it down after 75 pages or so. This one was also likely a result of poor timing. I'm sure I'll give it another shot in the future.