Discover more from Read More Books
Book reviews, author interviews, bookish news and lists, and more — delivered every Tuesday and Friday morning.
Over 7,000 subscribers
What I'm Reading (No. 119): let's get into Shakespeare
"Reading Shakespeare is kind of like trying to work through a slightly familiar foreign language." —Amazon reviewer
In 10th grade, our English class read Romeo and Juliet with everyone playing new roles each day. We also watched the 1996 movie version with an up-and-coming Leo DiCaprio, which was memorable for so many 90s-related reasons. Since then, the Montagues and Capulets have held a firm, if somewhat distant, place in my memories of high school.
So begins and ends my experience with Shakespeare. Even my college reading and writing classes were far more focused on the likes of Samuel Beckett and T.S. Eliot. But Shakespeare's influence on literature is so vast that you just can't read much without running into him. Samuel Johnson (the subject of one of my favorite biographies from last year) wrote extensively commentaries about his works. More recently, Matt Haig got me interested in the bard in How to Stop Time and Emily St. John Mandel's Station Eleven focuses heavily on his theater.
Shakespeare has been beckoning me for a couple years and I finally jumped into the deep end with King Lear and The Winter's Tale.
In the last few weeks I've hit Victorian literature, Tolstoy, Shakespeare — if it seems I'm getting high-brow on you, you don't need to worry: the novel I'm sucked into right now is subtitled "A Firsthand Account of the Rainier Sasquatch Massacre."
---
King Lear
by Shakespeare (~1605, 175 pages)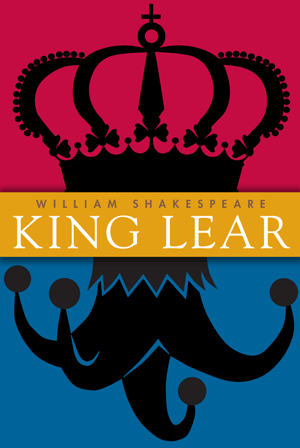 While commonly touted one of his masterpieces, Lear is also considered one of the bleakest of Shakespeare's works. I, however, did not know that going into it.
Right away, I was surprised at how difficult it was to follow the language. It's very different from the English we know; that's what 400+ years does, I guess. At the same time, I was also surprised that by the end of each scene I sort of knew what was happening, and was transfixed enough by the power of the words and the story to keep on going. The Amazon reviewer I quoted above said it perfectly — it is indeed a bit like reading a foreign language, but one that you surprisingly understand.
Just two days after starting it, I closed the book, slightly amazed at what had just transpired.
King Lear is an intensely powerful, albeit tragic, story. Lear is dividing his kingdom between his three daughters, but that process doesn't quite go as planned. The King goes a bit mad, underlings fight about it (and plenty of other things too), and it all comes back in the end to bite just about everyone in the ass.
It's true what I've always read about history's most famous playwright: Shakespeare's works touch on the most elemental of human experiences and emotions: jealousy, familial love and connection, parenthood, legacy and inheritance, memory, and more. I've read the final lines over and over and over again, which is not something I normally do.
King Lear is, without needing my endorsement, an all-time classic that I'll certainly be reading again someday.
---
Some Novels Inspired by Shakespeare
The only one I've read from this list is Melville. That'll change in the next year, I'm sure.
---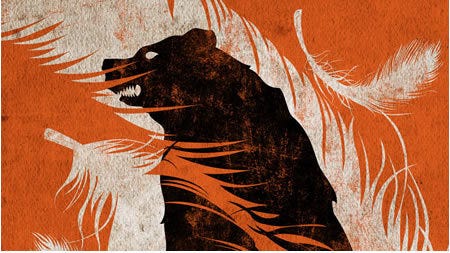 From the title alone, we know (well, scholars know) that this story will be somewhat fantastical — delving into surrealism even — with a likely happy ending. This was one of Shakespeare's later works and seems to have scholars divided; when looking at rankings of his plays, this one is universally in the bottom half. I happened to read it simply because it was one of the two Shakespeare plays that were on my shelf; tis the joy of random bookstore browsing.
That said, I enjoyed it! I was drawn into the plot right away and it seemed, to me at least, to be easier reading than King Lear. Whereas Lear was just bleak from the start to finish, The Winter's Tale was equal parts tragic, comedic, romantic, and mysterious. There are petty jealousies, long-lost children, crazy (and ghosty!) plot twists, even a bear mauling. The drama within is just plain fun and entertaining, but also less thematically powerful because of it.
At 116 pages, it's slim enough to get through in just a couple days. If you're into Shakespeare, it's quite possible you haven't read this lesser-known work, but I'd suggest giving it a shot. And frankly, in my very humble opinion, it's not a bad way to further introduce yourself to the bard if you don't have much experience with him. Worked for me!
If it's been a while since you've taken in Shakespeare, I'd recommend you pick him back up. The Folger editions are great; on one page is the text of the play and on the opposing page are definitions and various helpful notes. There are also extensive introductions and commentaries at the beginning and end to help you figure it all out. The great thing about reading these plays is that they're almost entirely dialogue; even though the language can be difficult, they read quickly.
---
That's all for me this week. I'd love to hear what you're reading. As always, thank you for the time and inbox space.
-Jeremy