Discover more from Read More Books
Book reviews, author interviews, bookish news and lists, and more — delivered every Tuesday and Friday morning.
Over 7,000 subscribers
What I'm Reading (No. 91): philosophy and football
While I'm still doing plenty of Halloween-ish reading (including a lot of Poe, who will be highlighted next week), I did make some time for a wonderful new book by James KA Smith. On the Road With St. Augustine is a short but very thought-provoking book.
I'll also talk about Gridiron Genius by Michael Lombardi. I actually read it early in the year, but we just had Michael on the Art of Manliness podcast, and football season seemed the appropriate time to mention it here. I'll also give ya a list of my favorite football reads.
Let's do it.
(P.S. You'll possibly notice the new email provider. Made the change to Substack so I don't run into TinyLetter's subscriber limit.)
---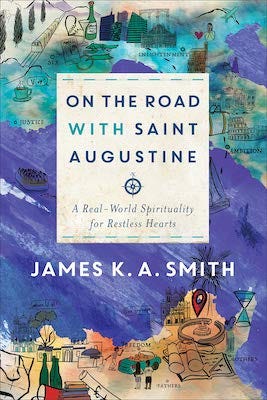 the opposite of ambition is not humility; it is sloth, passivity, timidity, and complacency. We sometimes like to comfort ourselves by imagining that the ambitious are prideful and arrogant so that those of us who never risk, never aspire, never launch out into the deep get to wear the moralizing mantle of humility. But this imagining is often just thin cover for a lack of courage, even laziness.
James Smith is another guy who's been on the Art of Manliness podcast, and I was thrilled to see a new book from him show up in my mailbox. I've read bits of You Are What You Love that fairly blew my mind. (I've not read the entire thing because I've been worried about how much it'll screw with my head.)
This new book finds Smith on a journey — both physical and spiritual/intellectual — with St. Augustine and his writings. The heart of the text is about our era of restlessness and how we can look to Augustine's life to find some comfort and direction, using his Confessions as a road map.
Each chapter takes on a facet of life that makes us sort of fidgety and anxious — ambition, friendship, parenthood, death, even that Millennial idea of "finding yourself." Using Augustine, as well as a host of other philosophers (Camus, Heidegger, etc.) and modern thinkers (Leslie Jamison, Ta-Nehisi Coates, etc.), Smith guides the reader through some intellectual and spiritual ideas on how to think differently about these things.
Admittedly, it's a somewhat heady book, and there were plenty of parts that my brain sort of glazed over due to lack of understanding. But, there were also pieces that beautifully captured what it means to live in our modern age and how to find some solace.
---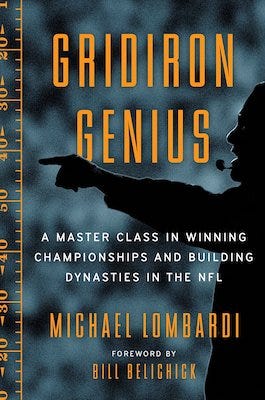 "The game of football might be ruled by perfectionists, but at its core, success in the NFL comes down to managing the maddening, inexact science of talent evaluation and team building.  And when it comes to predicting human performance . . . the only thing for certain is that nothing is ever for certain."
This isn't your average football book. It's not a memoir by an ex-player (those aren't usually very good), nor is it an expose-style piece in the vein of Friday Night Lights or even Paper Lion. Rather, this is a book about leadership and culture, and a fine one at that.
Lombardi had the tremendous fortune to work with three NFL legends whose impact on the game is too vast to even measure: Bill Walsh, Al Davis, and Bill Belichick. He served in various roles, from driving Bill Walsh around and then all the way up to General Manager.
The best parts of the book are where he dissects how Walsh and Belichick built winning cultures with the 49ers and Patriots. There are, as you'd expect, elements of discipline, camaraderie, luck, strategy, etc. But what it ultimately comes down to is how insanely good these guys were/are as leaders.
For Walsh, it was about creating a Standard of Performance. This was a list of principles that everyone in the organization would abide by, from the star quarterback to the receptionist at the team offices: demonstrate respect, be fair, seek poise, put the team's welfare ahead of my own, etc. If everyone did these things, the score of the games would take care of itself. Which it certainly did. This is obviously something that can be applied to any organization, and even your own personal goals. And there are loads more ideas like that.
This isn't so much a how-to book as it is a real philosophy of leadership, bringing in ideas from great leaders both ancient and modern. He also adds in plenty of fun tidbits about today's coaches/players and, of course, some great behind-the-scenes looks at these titans of the game.
If you're going to read a football book this season, make it Gridiron Genius. It's a real quick read, and if you're a fan of the game, I can guarantee you'll be entertained.
---
A Football Reading List
---
That's all for me this week. Thank you for your time and inbox space, and please, as always, let me know what you're reading.
-Jeremy